How to Root and Unroot Galaxy Note 2 GT-N7100 with ExynosAbuse
Rooting and then unrooting Samsung's Galaxy Note 2 GT-N7100 is a very easy affair to perform. Even if you are completely new to all of this sort of experience.
The thing that makes everything go well is a tutorial that has been created especially for this smartphone. In it you are about to see instructions on how to carry on both of these different procedures in a way that will be comfortable and not at all scary.
Requirements
But first, we feel the need to clear a thing up: once you aim for the rooting of the handset, the warranty of the latter will go amiss; and, to retrieve it, the old rule says that you will be required to opt for either getting an update issued by the manufacturer or downgrading to phone's default ROM.
But we don't do it like that: instead of the above, you will only need to unroot the Note 2 GT-N7100 and that will be all.
Since we're done with the whole introduction part, let's move on to the pre-requisites due for this phone. Which are only two: fully charge the handset's battery and throw the personal data along with the apps that are on it on a backup (or several).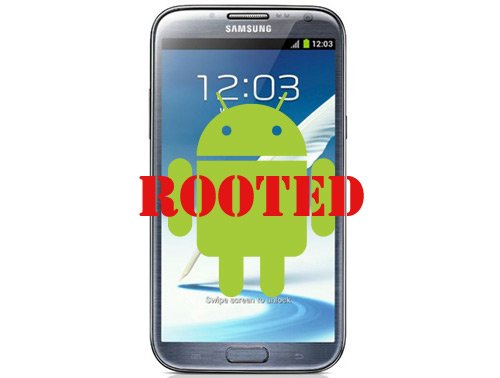 How to root the phone
OK, now it's time for our guide to tell you how to best root this smartphone.
Step one will need you to find a file manager application and install it on the Note 2 GT-N7100 (the best option is ES File Explorer File Manager). After you've complied with that, the next thing to do is this: on the phone; this is an app which will be very helpful overall. Now launch the file manager we mentioned on the phone.
[sc name="banner-jos"]Step two instructs you to find the app afterwards and then install the Exynos Abuse tool.
Open this tool, wait for a menu with a list to appear and, as soon as you see it, opt for Root Device and then offer it permission.
For step number four you will have to launch an app known as SuperSU (it should be in the App Drawer), upgrade the phone's binary and watch as the device is rooted.
How to unroot the phone
The tutorial below is the one which will show you how to unroot the Note 2 GT-N7100. For that you will be asked to perform only two actions.
The first of them: launch the Exynos Abuse tool, see if there's a menu appearing and uncheck three options you'll see written as Disable Exploit, Disable Exploit on Boot and Unroot Device.
The second action: reboot the handset; now have patience till the phone finishes that procedure and gets back to its old settings, features and so on. It will take 5 to 10 minutes. Should you notice problems with the system, you will have to grab an official Samsung update.