Install ZQLT4 Jelly Bean 4.1.2 Official Firmware on Galaxy S2 I9100G
Galaxy S2 GT-I9100G now has ZQLT4 to act as a medium via which the newest Android 4.1.2 can be flashed on it. The aim of this guide is to give you the pre-requisites and steps that will eventually get the official firmware on your smartphone.
Requirements
And we are off with the requirements: make a backup of the data on your handset and also backup the content on the internal memory to an external SD card, flash USB drivers for the phone on your laptop, use the Galaxy S2 I9100G that ships carrier + bootloader unlocked, charge the battery of your handset, use a comp that runs Windows or download CrossOver Utility on your Mac or Linux-running laptop) and turn on USB debugging.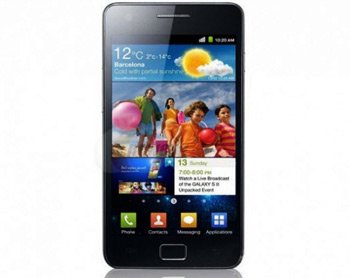 Instructions
The files we are including now must be downloaded on your notebook: and Odin tool v3.07. Unzip them for now; if .tar.md5 and Odin .exe are on your comp, then you can proceed to the next task. Which tells you to power the handset off.
After about six seconds of waiting for that to happen, enter the phone in Download Mode; like this: press and hold Home, Volume Up and Power at the same time. Run the Odin3 v3.07.exe as Admin by right-clicking on odin.exe; now click on the option called "Run as administrator" (which is in the context menu).
After you plug your Galaxy S2 I9100G to your laptop, you have to opt for a bunch of files. Here is what you have to do for this step:
– click on PDA, then choose the file that has CODE in its name;
– click on Phone and opt for a file with MODEM in its name;
– after you click on CSC, you should choose the file which comes with CSC in its name;
– click on PIT and right after that opt for .pit file.
Remain in the Odin window after you are done with the previous instructions. Here is what you need to do now: choose three options called Re-partition, Auto Reboot and F. Reset Time. The Re-partition options needs to be selected in case you chose the .pit file not too long ago.
The next set of prompts you need to follow sound like this: tap on START, have patience till the ZQLT4 is installed on your smartphone, then wait for the Galaxy S2 I9100G to reboot. This process will be followed by your phone displaying PASS and a green background on the screen.
[sc name="banner-jos"]
At this point, you have to disconnect your handset from your laptop. To see if the tutorial went as planned, you should pay a visit to your device's Settings and then tap on "About phone". The Android 4.1.2 Jelly Bean build ZQLT4 will be there waiting for you to get accustomed to it and its features, options and so on.
NOTE: The phone will only get over its following issue if you follow our short guide. So here's the problem you may encounter: the device does not recover from being stuck in either the manufacturer's logo or boot animation. The solution we devised should go like this: go to the Recovery Mode, then perform Factory Reset/Wipe Data and Wipe Cache Partition, then restart your device. As soon as that's done, you will see that your Galaxy S2 I9100G resumes its usual performance.