Update Galaxy Nexus GT-I9250 to Ubuntu Touch Developer Preview
Since the need for a guide on how to update Samsung Galaxy Nexus GT-I9250 to Ubuntu Touch Developer preview firmware has been big for a lot of its owners, we grasped the opportunity to offer our readers such a tutorial the minute we found the right tools.
Requirements
The rules that go without saying in such cases are these: follow the requirements and the steps that are present in our guide.
The pre-requisites tell you that you need to use a laptop that runs Linux Ubuntu, install USB drivers for this phone, make a lot of backups with your important data and your settings, only use a Nexus GT-I9250 which is already unlocked by producer, charge the device's battery and turn on USB Debugging.
We recommend you to download the latest available image of Android; this will, later on, be of immense help should your gadget experience something unpleasant at some point or another.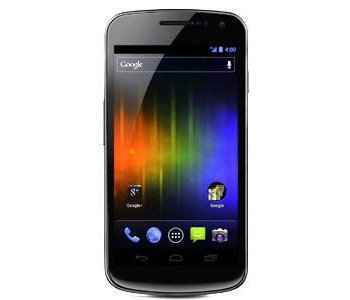 This is the part of our tutorial where we divulge the necessary steps for a quick and easy to perform update.
How to perform the update
For step 1 you have to install Touch Developer Preview Tools PPA on your laptop. For this you need to add the Ubuntu Touch PPA like this: move the list entry to the /etc/apt/sources.list file and then run
sudo add-apt-repository ppa:phablet-team/tools
sudo apt-get update
sudo apt-get install phablet-tools android-tools-adb android-tools-fastboot
in Terminal. Don't perform any of the above if the bootloader is unlocked.
Step two of our initial tutorial on how to get the update requires you to plug the phablet to the laptop. Type in
phablet-flash -b
[sc name="banner-jos"]to install the Ubuntu Touch Developer Preview. That was the final step. The Google Nexus I9250 that you've owned for a while or just bought is now complete thanks to the Ubuntu Touch Developer preview firmware.
How to unlock the bootloader
What we are about to write is optional and it goes like this: unlock Galaxy Bootloader as shown in this short guide:
Step one will need you to turn the Samsung Nexus GT-I9250 off.
Step two will require you to turn it back on by holding Power, Volume Up and Volume Down, then connect the device to the laptop.
For step three you have to turn to the computer and press Ctrl+Alt+T; after a terminal is started, you will be asked to enter
sudo fastboot oem unlock
and hit Enter. Now wait for some terms of unlocking to appear; say Yes to them and move on to the last step.
Which is the fourth: press Power; this will boot the phone.