Install XXUBMF8 Jelly Bean 4.2.2 Official Firmware on Galaxy S4 GT-I9500
You can update Galaxy S4 GT-I9500 to the new Android 4.2.2 Jelly Bean and then root the same device without having a hard time doing it. We have two special tutorials on how to perform each of these tasks.
The one here will discuss the first of them and it will come in two different parts: one where we talk about pre-requisites and another one that includes every single step needed for the well-being of the update process.
Requirements
So joins us for the first part right now. The smartphone in your possession can be updated to Android 4.2.2 with XXUBMF8 firmware by first doing the following: use the Galaxy S4 I9500 which sports a factory unlocked nature, turn on an option whose name is USB Debugging, make a backup via this guide (or as many as you are comfortable with), install the right USB drivers for your handset on your comp and charge the battery it packs.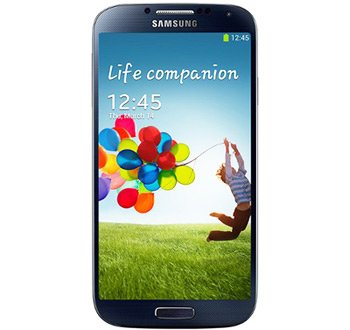 How to flash XXUBMF8 on I9500
Now for part two of our guide: the steps which are necessary for the update to work accordingly. The first task we will ask you to perform has to go like this: download (file name: I9500XXUBMF8_I9500OLBBMF8_XXV.zip) and Odin tool on the laptop you have on your desk; unzip the content of the two zip files on its desktop, then turn the Galaxy S4 GT-I9500 off.
Enter the same in Download Mode in this manner: press and hold, at precisely the same time, Volume Down and Home, after which you have to press Power and stop when Android's logo lands on the display, then press Power; you will soon be in the Download Mode and now you can return to your laptop where you have to launch Odin.
After that is launched, you will need to perform these couple of actions: plug, with its USB cord, your handset to your notebook, then wait for "Added!!" and also for one ID:COM to become colored in yellow; if you don't see them pop on the display, it's advisable to re-install the USB Drivers again or you should try with another USB port.
Choose a bunch of files next, as shown right here:
– once you are done clicking on PDA, you should opt for a file bearing CODE in its original name;
– now click on Phone and choose a file having MODEM in its given name;
– tap CSC and opt for a file that needs to have CSC in its name;
– click on PIT and choose a file with a .pit extension somewhere in it.
In case neither of the above is noticed on the screen, do as follows instead: tick the boxes which read Auto Reboot, F. Reset Time and Repartition (this option should only be chosen if you opted for the .pit file).
[sc name="banner-jos"]After that tap something listed as START; this is the kind of action you should perform so that the flashing of the update firmware begins. So now have a little bit of patience; and then, once the XXUBMF8 is on the Galaxy S4 I9500, the latter will soon afterwards restart.
When its home screens shows up, you can start disconnecting the smartphone from your PC. Then, when you finish doing that, go to the device's Settings, choose About Phone and discover all that the Android 4.2.2 build XXUBMF8 firmware has to deliver on the device.
But you should also know the following: the phone is going to no longer have root access. To re-enable that, you need to root the I9500. You will find a guide on how to do that if you do a quick search on our site!