Root ClockworkMod Recovery on the Galaxy Indulge using One-Click Method
Samsung has two smartphones models, namely Galaxy Indulge R915 and R910, which are both very appreciated by fans of the South Korean manufacturer. We looked for a bit here and there, then in the end found a way to root ClockworkMod Recovery on these two devices. All you have to do to grab this tool is to follow all the steps you will see in today's post here on our site.
Requirements
So that everything goes without a glitch for your handset, there are certain usual requirements to go through and respect by the book. You must download two files first, and they are the following: and . Then you have to use a laptop or a comp which has to ship with a pre-installed Windows operating system. Don't forget to also create backups for your smartphone, so that you won't regret losing the data which is important for you.
The rooting process can now commence at last. Below you will find all the necessary steps that are needed for such an action. But remember: these steps have to be followed in the order we put them in. If you skip even one of them, your Samsung Galaxy R910 or R915 will not be rooted as it was intended.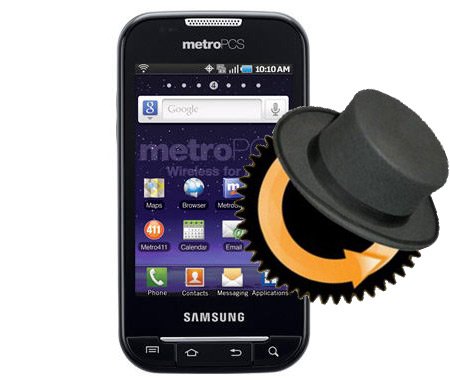 Important instructions
First step sounds like this: open your laptop and extract the indulge.aio.v1.00.zip archive to a dedicated directory on its desktop. Then you will need to activate an option known as USB debugging. For that you must access the Settings menu, then opt for Applications and then tap on Development. Don't forget to select the USB Debugging option in the end, so that it's finally turned on and ready to be used.
For the second step of our guide you have to take the phone's microUSB cord and use it to connect the handset to the comp you own. Go to the folder where you have extracted the archive, then make sure you execute the run.bat file.
The third step tells you to do the following: type in 1, then click on the button called Enter.
Step number four tells you to look for an option labeled Install Root and ClockworkMod Recovery 3.1.0.1.
The last step, number five on our list, instructs the user of the phone to wait till another screen appears, then simply click on the Enter key.
And with this, folks, you are done rooting your very own Samsung Galaxy R915 and R910. Now that both of these two devices have undergone this special type of procedure, you will get to play around with a wide array of options, features and whatnot.
Have fun using each of the handsets to their full potential! And don't forget to leave your comments under this post.