Update Acer Iconia Tab A510 to Android 4.2.2 AOKP Build 4 Custom ROM
Truth of the matter is: everyone who's a gadget owner needs an update in their lives. Only so will they get to experience a device which acts better than it did when it was bought.
Such an upgrade was needed on Acer's Iconia Tab A510, too. Find out how to install Android 4.2.2 AOKP Build 4 custom ROM on this tablet.
Requirements
But, to arrive to that point in our tutorial, you will need to take a look at some pre-requisites. Your gadget needs to be rooted and fully charged, backups should be created, CWM Recovery must be pre-installed on it, you need to enable USB Debugging and install USB Drivers on your laptop.
Now run along and download the following two files: Google Apps for this model, available here (you must choose the file called gapps-jb-20121212-signed.zip) and .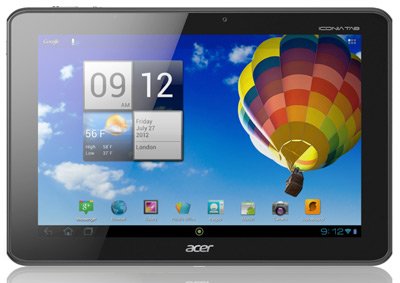 Instructions
The guide for today tells the following for its step 1: grab a hold of the Iconia Tab A510 and your laptop and copy the two files to the device's internal memory card. Then disconnect the devices from each other.
Switch the gadget off. Boot the product into CWM Recovery and then generate a full NANDroid backup of the device's ROM. After the action is over, you should use the Data wipe option while you're in the main recovery menu.
Step three will need this from you: go back to the main menu of the ClockworkMod Recovery afterwards and opt for Wipe Cache Partition.
Choose, for the fourth step, this option: Wipe Dalvik Cache. Opt for the installation of the archive via the tablet's memory card and for Choose zip from SD card.
After you find the AOKP Build 4 ROM zip file, you should choose it with Power, then confirm the installation; here's how: choose Yes then select Install_____.zip. The installation of the ROM will require a bit of patience till it ends. Then you need to repeat step 4 from this line onward "opt for Install zip from SD card (…)" and step 5; however, don't forget to select the GApps package for this.
[sc name="banner-jos"]Step six will ask you to return to the main recovery menu once the two files are on the Iconia Tab A510.
Choose the system restarting. The tablet shall commence its road to the installation of the needed update.
If you change your mind and wish to go back to the old ROM, then you need to restart the A510 into recovery mode, opt for Backup&Restore and look for your desired tool from a list appearing on the screen. Should you be in trouble during this tutorial, you will have to perform Wipe Cache Partition together with Wipe Dalvik Cache.