How to Root Galaxy Proclaim SCH-S720C
Something new this way comes for Samsung Galaxy Proclaim SCH-S720C. More precisely, a rooting. A direct consequence of this procedure: root access. If this sounds like a very good idea, you'll need help. It comes in the form of today's guide. Consult it and have fun!
The handset featured in this post gets to have a new app. Which goes by the name of SRSRoot. To flash this app on the phone and enjoy its root access, you will first have to find out what the tool's all about.
The SRSRoot is a dedicated app that costs nothing to use. To use it, you just need your phone. The latter's most valuable specs include these: Android 2.3.6 Gingerbread and a 1 GHz CPU. With the rooting app, your handset's about to have a better processor. The software doesn't wipe the OS away from your phone. The Build ID used for today is GINGERBREAD.LK02. You, however, are free to use another Build ID because this application lets you select whichever one you want.
An SRS Server powers the new app. Which, by the way, works with a large variety of gadgets no matter what manufacturer made them. And the same SRSRoot app will also unroot the phone.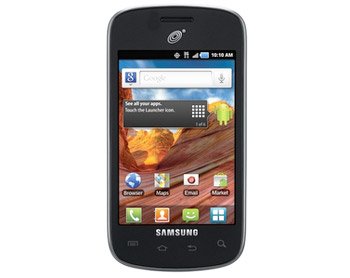 The benefits of this method
What this special app does is this: it delivers plenty of helpful goodies. Before we introduce them, you have to know that the rooting doesn't deliver bloatware and neither does it deal with security problems.
You'll instead gain a much-needed access to a wide variety of new features and custom ROMs. The rooting of your Samsung SCH-S720C also comes with battery tweaks and customization options. Your device will enjoy these, as well: admin and superuser permission as well as root-only app.
Your smartphone will not have access to its warranty anymore once the root access is achieved. A restoration can be done, though, if you find the appropriate tutorial.
As long as you find the right update firmware for your handset, you can easily upgrade it. But if there is root access on said device, the update will revoke the root access and delete system partition. Your phone will keep the internal / external SD cards. And it will still feature its important content.
Prerequisites
Stay with us as we walk you through our pre-requisites first:
there are some USB drivers that are only available for your phone;
look them up here, then download the bunch on your laptop;
see whether or not the handset's battery is running low;
if it is, you should fully charge your Galaxy Proclaim SCH-S720C;
make a backup (or more) to preserve the smartphone's crucial data from being lost;
a full NANDroid backup has to come afterwards, so create one;
your laptop's OS variant must be Windows;
disable the security programs on your phone;
turn off the security programs installed on your laptop.
Step by step instructions
The first thing to do after you've completed the instructions above is to begin our tutorial.
We have this task for step one: download the SRSRoot app on the laptop. To successfully do that, launch this page.
Then go to a download button there; once you spot it, make sure you click on it. The app is going to feature on your laptop in no time at all. After it's there, flash the SRSRoot and open it on the same device.
Move on with the following task: turn Unknown Sources on. It's very easy to locate this option.
Here's how to do it: tap Menu, tap Settings and locate the option under the latter. When you do, don't forget to tap it. Once it's activated, you need to also do this: tap USB Debugging.
If this option's activated already, do this: connect the Samsung Galaxy Proclaim SCH-S720C to your laptop. The two will be plugged once you've used the handset's USB cord.
If the connection has been established, the rooting can happen at long last. Make it start by tapping Root Device (All Methods). Then, when you have waited for about 14 minutes, restart the smartphone.
[sc name="banner-jos"]If the waiting period isn't over in 15 minutes, you definitely have to redo the steps. In case you got it right from the first try, though, here's what's next: reboot the phone.
If you haven't done this before, we will teach you. Look, on your handset, for this option first: Reboot System Now. Have you found it? If you have, tap it. The smartphone will now enter the rebooting phase.
The last part of our guide has to do with you enjoying your rooted Galaxy Proclaim SCH-S720C. Open the goodies, get a taste of them and then you'll know if they're worth it. In case they aren't, go ahead and unroot the device.
For comments and questions, please consult the comment section below.