How to Root Samsung Galaxy S2 TV GT-S7273T
A phone such as your Samsung Galaxy S2 TV GT-S7273T is deserving of root access. And so, with this article, you'll end up with that in a very short time!
Barely 1 year passed since the arrival of your device on the market. This model is already in the possession of this OS: Android 4.2.2 Jelly Bean. And it'll still feature it after the root access becomes available. Since we're speaking of that, let's find out what tool to use for today's guide. This instrument is an app which goes by this name: SRSRoot. Its attributes are varied. This is one of them: the deliverance of root-only app.
The benefits of this procedure
You will also accustom yourself to some neat custom ROMs and new features. A freeware in nature, the SRSRoot equally brings customization tweaks and admin / superuser permission. The phone's battery life becomes more generous thanks to different tweaks.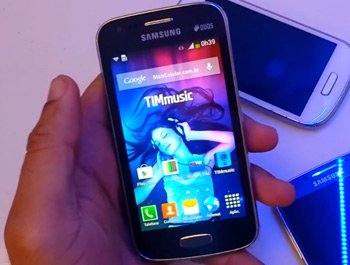 The rooting doesn't surprise you with bad stuff; by which we mean there are no security problems or bloatware. The app's powered by an SRS Server. It does need a Build ID to be successful. JDQ39.S7273TUIUANC2 is the version we considered. The SRSRoot, though, can work with different other ID options. Under the handset's hood you'll have already spotted this CPU: 1 GHz. As soon as the phone's accustomed to root access, the process will turn in faster speeds. Not to forget: the freeware accepts a wide number of devices. It can also work as an unrooting method for them (your smartphone included)!
Don't think a rooting comes with zero issues. Root access means the absence of a warranty. Fortunately enough, this is guaranteed a comeback. A dedicated tutorial will do wonders on this subject.
Upgrading a gadget that comes complete with root access is a problem. This has to do with the fact that the device's system partition is erased soon after. Then you're left without the actual root access. The internal and external SD cards don't get removed. The data of importance to you is safe from damage, also.
Prerequisites
Onto requirements from now on:
get the laptop on this important page;
its USB drivers must be downloaded on your laptop;
when that's done, install them;
turn off the phone's security software;
spot USB Debugging on your Galaxy S2 TV and tap it accordingly;
manage some standard backups for your smartphone;
the procedure today has to be performed with a laptop sporting Windows;
manage a full NANDroid backup;
deactivate, next, those security programs inside the smartphone;
remember to perform a battery recharge for the phone.
Step by step inetructions
If the two devices have experienced these requirements, they should now manage certain rooting steps.
The procedure should be started with a download. The laptop must have the SRSRoot. To download it there, this link is very useful. Its featured download button needs to be clicked on.
The freeware has to wait for a couple of minutes till it's downloaded. At the end of this important action, the installation kit must be flashed and then launched on the laptop.
Tapping Menu and Settings on the smartphone is the way to go next. When you're done, enable this, too: Unknown Sources. Spotting it requires you to take a peek under Settings.
From here on, you will have to also turn on USB Debugging; on the same phone. This had to be done above. This is why you need to perform this part if you haven't till now.
In case you managed to enable the option, there's no purpose in doing it again. Instead, all that needs to happen next is this: provide, between the Samsung GT-S7273T and laptop, a connection.
The handset has a USB cord; use this to plug the devices to one another. A connection is about to be created in a very short amount of time. There are now a couple of steps to be performed.
This one in particular is crucial: begin the phone's rooting. Root Device (All Methods) is the option with which you have to work. Turn it on, then be patient. The procedure is going to be over in less than 15 minutes.
Problems can hinder you at this point. If such exist, we want you to repeat the whole bunch of steps. Should the rooting go smoothly, however, no need for that move.
[sc name="banner-jos"]You just have to finish the tutorial. Doing this requires the activation of this option: Reboot System Now. It's also on your Samsung Galaxy S2 TV.
When the latter returns to life, it will display the novelties pictured earlier on. They might provide great fun; they may not. The Galaxy S2 TV GT-S7273T can go back to its former self with the SRSRoot. The freeware has nothing against unrooting it.
The comment field underneath is of help in case of rooting trouble!