How to Root Samsung Galaxy Ace Duos GT-S6352
Rooting Samsung Galaxy Ace Duos GT-S6352 will get you far. You can profit a lot from a rooted device. The advantages that such a gadget possesses are very welcome. Experience them via this post!
Two years have passed since your handset saw the first light of day. Things have changed a lot since then, new features have appeared and improvement tweaks have become essential. To make all of these a part of your device is SRSRoot. We opted for it because it comes with a long series of advantages. It even does so for free. This tool is recommended for many products, despite the different OS versions they have. Yours contains Android 2.3.6 Gingerbread. The smartphone also has an 832 MHz CPU. The speed this processor has been producing so far will become better.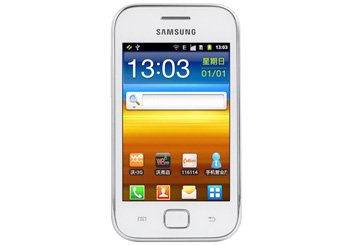 The advantages of this method
A Build ID goes with every rooting out there. You can, since the SRSRoot is used, select the one you wish. We chose one called GINGERBREAD.ZCLH5. Now here's the stuff you get with a rooted device. First, there are battery options and root-only apps. Superuser and admin permission comes together with customization tools. The handset will boast new features along with custom ROMs. Root access comes without bloatware and viruses. The freeware is powered by an SRS Server. And you can also turn this app into an unrooting tool.
As soon as root access is to be had, the handset makes do without its warranty. To help it come back, you have to find that guide which works with your phone's model. If you want to make an update part of your Samsung GT-S6352, your device's root access won't be available. Next, the upgrade deletes the system partition. There are things to be saved; these are as follows: the data and external / internal SD cards.
Prerequisites
The Samsung Galaxy Ace Duos GT-S6352 and laptop are scheduled for requirements:
open this particular site on the laptop, then look around for phone-appropriate USB drivers;
when they show up, download them on it;
after you're done, you should flash them there, as well;
activate the option labelled USB Debugging that is pre-installed on the smartphone;
those security programs which are currently enabled should be deactivated;
a series of regular backups need to be made so neither if the important stuff gets lost during the rooting;
the phone should also have a full NANDroid backup created;
your laptop's operating system mustn't be anything else than Windows;
if the battery inside the handset is running low, charge it;
all of your laptop's own security programs have to feature as turned off.
Step by step instructions
The SRSRoot needs to find a spot on your laptop. The app is available for download at this location.
When you reach that, a download button will come up. Click on it. The freeware is going to need an installation on the laptop after the download. Once it's flashed, you can open it and return to the handset.
There are option you have to turn on. One of them is Settings, the other's Unknown Sources. To find the second option, look under the one called Settings. USB Debugging is also requiring an activation.
Tap it if you haven't performed this action for the requirements phase. Then be sure to do this: start a plugging between the Galaxy Ace Duos GT-S6352 and laptop. The instrument to make it happen is the handset's USB cable.
Since the connection between the devices is established by now, the next step can start. Put things in motion by enabling, on the handset, this specific option: Root Device (All Methods).
Now is the time to simply allow the rooting to do its job. On the whole, the process should not take longer than 10-15 minutes. If you are unfortunate enough to wait more, then just make sure the steps from before are performed again.
Having this kind of problem isn't likely to happen to every person rooting their gadget. In case you aren't one of these people, you can very well look forward to the last of our steps.
[sc name="banner-jos"]Such a step requires the following: have your phone's Reboot System Now enabled. As soon as the latter is activated, the handset can experience a rebooting.
After the device has started all over again, you are close to witnessing the root access and its loads of benefits. When you are through doing that, you can always leave the root access where it is or remove it. To take it away, you need the SRSRoot.
If the rooting comes with issues of any kind, a box below can answer questions about them.