How to Root Samsung Galaxy S3 Mini LTE SM-G730A
Samsung Galaxy S3 Mini LTE SM-G730A is known for displaying an impressive performance. There is always room for improvement, though; and for novelties. A rooting delivers all of this and so much more.
To perform a rooting, all that's needed are these: your phone, laptop and a special tool. The two will have to be prepared for the rooting with pre-requisites. The instrument today's procedure needs is SRSRoot. For your smartphone, which came out in 2013, root access signifies a whole new world of possibilities. The rooting method you'll get in contact with delivers all of them. It is also an invaluable unrooting option.
The benefits of this procedure
This SRSRoot doesn't do its job in exchange for a large sum of money. The app's completely free and it brings those new things on every product. A rooting won't mess up the smartphone's Android 4.2.2 Jelly Bean OS. In fact, it will preserve it; the SRSRoot does this to all of Google's OS variants. Moving on, you have the device's 1.2 GHz processor. Its presence is also unaffected. On the contrary. The processor will reveal a faster speed. You'll have a handset that's very easy to personalize, too. These are also new: custom ROMs and battery options. New features and admin / superuser permission are granted, as well. Not to mention these: battery enhancements and root-only apps.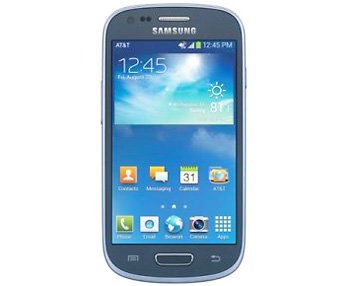 The phone's rooting goes hand-in-hand with a Build ID. There are many variants you can always choose from. Our pick was this ID: JDQ39.G730AUCUAMH4. The freeware is powered by an SRS Server.
Here is a con that's expected from the rooting: the warranty is removed. There's a large number of posts that indicate how its restoration can happen. But the most important disadvantage of having a rooted product happens when you upgrade it. As soon as that is experienced, your Galaxy S3 Mini SM-G730A loses its root access. Then it gets robbed of its system partition. Neither of these actions is done to the important data and internal / external SD cards.
Prerequisites
As we've said, your laptop and handset need to get acquainted to these instructions:
this particular page must be accessed on your notebook;
it has USB drivers fully appropriate for your handset;
install the lot on the same device now and enable, on the handset, its USB Debugging;
time to save the handset's content by providing it with a backup or more;
it's equally important to make a full NANDroid backup;
the notebook is expected to have a Windows operating system;
deactivate the smartphone's security software, too;
charge the handset's battery if it's already running low;
the notebook's security programs must be disabled.
Step by step instructions
Rooting steps are crucial from this moment on.
Get ready for the first step. Do this for it: find this website on the notebook. Then download, by tapping that page's download button, the SRSRoot on it.
Flash, next, the freeware there, too. The notebook must then have the installed tool open on it. You also have to move on.
This is the next step: enable, on the Samsung Galaxy S3 Mini LTE SM-G730A, its Menu options. From it you'll need to activate Settings and also this option: Unknown Sources. The latter's whereabouts can be easy to come upon; simply throw your eyes under Settings and you'll notice it.
Now enable, on the same handset, its USB Debugging. Have you already activated it when you performed the important requirements? If so, waste no time and continue with the next task.
According to it, a connection must exist between the Galaxy S3 Mini LTE and notebook. This can only be created if the phone's USB cable comes by. After you've used it, let the plugging begin. This important phase doesn't take longer than a few minutes.
After the devices come in contact with each other, you'll be able to commence the most crucial action. Which is this: the rooting of your Samsung SM-G730A! To provide a helping hand here, you have the handset's Root Device (All Methods) options. Tap it to make sure it's properly enabled.
Give the procedure some much-needed time (about 10-15 minutes) and you'll have a rooted device very soon. If the process makes you wait more, the best thing to do is to redo the steps you just performed (every single one of them).
[sc name="banner-jos"]As soon as the problem is solved, your smartphone will be ready to move on. This translates into a rebooting. Perform this by tapping Reboot System Now. After that, wait till the device is finally restarted.
Explore the novelties once this final step has been completed. Do they fall short of expectations? No need to worry; the SRSRoot will remove the root access.
You have, under our tutorial, a section. It will address your questions and comments alike.