Update Nexus 4 LG E960 to Vanilla RootBox Jelly Bean 4.2.2 custom ROM
Nexus 4 LG E960 is the smartphone of choice for many of you out there. And, because of that, a guide on how to update it to Android 4.2.2 Jelly Bean. Which is what we have today for our readers. The custom ROM we chose for this tutorial is Vanilla RootBox.
It's not official, though, but it does a wonderful job nonetheless. A couple of the goodies it delivers is here: AOKP features, screen security features, message rate alerts, show Wi-Fi network Name, noise suppression and many other great things.
Requirements
Before you start performing this tutorial, we advise you to spend some quality time reading about the following pre-requisites: root the smartphone and grab a custom recovery image for it, create backups using our guides, install USB Drivers that work with this model on your laptop, employ a factory unlocked LG E960, turn on USB debugging on this model and charge the battery if it's running low on life.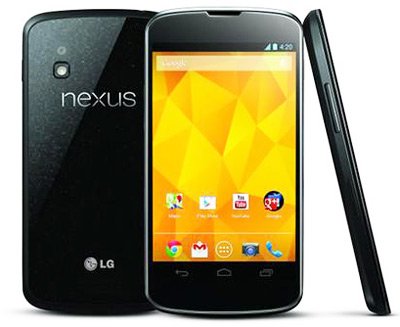 You're done with the requirements, which means you should follow the steps below for a smooth update to the Jelly Bean 4.2.2 OS.
Important instructions
Step one will need these actions to be performed first and foremost: power your laptop on, then download and GApps archive, from this page on it; now plug the smartphone to your comp with the USB cable courtesy of the LG E960.
When you are finished with this, you should perform what step two tells you to: copy, from their location, the two files you had to download earlier, and paste them to a new place; which is the SD card root of the Nexus 4 E960. Now power the latter off.
Step three will require the following actions: unplug the phone from the laptop and then enter the Nexus 4 into Bootloader Mode by turning it on while simultaneously pressing + holding Volume Down, Volume Up and Power. After you are done, follow the prompts you will see appear on the phone's display.
Opt for Bootloader. Go to Recovery, then choose Factory Reset/Wipe Data by pressing the button called Power. You now have to opt for Wipe Cache Partition.
The fifth step will prompt you to do as follows: initiate a full wipe of the phone's Dalvik cache by choosing Wipe Dalvik Cache when you are in the recovery menu; this is not something that's compulsory, but it's a good idea if you perform it nonetheless.
[sc name="banner-jos"]Step number six sounds in the following manner: opt for Install zip from SD card when you are back in the phone's main recovery screen, then select Choose zip from SD card. The Android 4.2.2 custom ROM archive needs to be flashed on the Nexus 4; to do that, you need to choose it with Power, then confirm its flashing on the handset.
Step seven will tell you to install the GApps archive by choosing it with the same button, then confirming its installation on the smartphone.
Go to +++++Go Back+++++.
While you're in the recovery menu, you have to opt for Reboot System Now and the Galaxy Nexus 4 LG E960 will be updated to the Android 4.2.2 Jelly Bean operating system thanks to the Vanilla RootBox custom ROM.