Update Galaxy S3 Mini GT-I8190L to UBAMB2 Jelly Bean 4.1.2 Official Firmware
Samsung Galaxy S3 Mini GT-I8190L is as great as its big brother. So it deserves a tutorial of its own, too.
Learn how to update your handset to Android Jelly Bean 4.1.2 with official firmware called UBAMB2.
Requirements
To start our guide in the best way possible, you need to do as follows: install USB Drivers for this phone on your comp, charge its battery, use only the factory unlocked model, create a backup via this tutorial and turn on USB Debugging on the Galaxy S3 Mini GT-I8190L.
The official firmware we picked to use for this tutorial can only be installed on your handset if you follow some steps shown below. Before we forget: root access will no longer be granted after you use this tool. So, to enjoy that benefit once more, you will need to root the phone.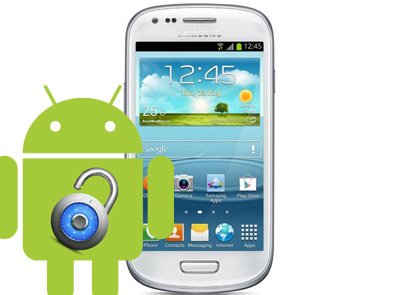 Here are the steps we promised earlier. Follow every single one of them closely. That way, your smartphone will be able to enjoy the Android 4.1.2 Jelly Bean in peace.
Important instructions
For step one we prepared the following instructions: download Odin tool v1.85 together with , and on the laptop you have in front of you. The files that are in the first archive need to be downloaded on your laptop, too, then you need to turn the handset off.
Step two is wanting you to do the following: press + hold Home and Volume Down at the same time, press Power and stop doing that when the Android logo is spotted on the phone's display; confirm the fact that you want to see the Mini enter Download Mode by pressing Power.
Step three is finally here and it needs you to launch Odin tool on your comp. Then plug the handset to the latter device. Be sure to wait for both of these devices to connect to one another successfully; that will happen when you see an ID:COM icon in yellow and a number (the COM port) on the touchscreen of the Galaxy S3 Mini. Your work now should include choosing four files as shown below:
– one which has CODE in its name and which you can see if you click on PDA;
– one that contains MODEM in its name; gain access to this file by clicking on Phone;
– a file with CSC in the name it comes with; see it pop on the screen after you click on CSC;
– the file called .pit (you shall see it after you click on PIT).
Tip: don't do any of the above if no such file comes on the phone's display.
[sc name="banner-jos"]For now you should do as step four tells you to: activate F. Reset Time and Auto Reboot while you are in Odin, then check Re-partition, too, should you have seen and opted for the .pit file.
In Odin, click on Start and wait for the installation of the firmware to end, then have some patience, once more, till the GT-I8190L restarts.
The home screen will appear soon. When it does, you will need to disconnect the phone from the laptop.
The Galaxy S3 Mini I8190L in your hand is now complete with the official Android Jelly Bean 4.1.2 OS.