Install Carbon Jelly Bean 4.3.1 Custom ROM on HTC Desire HD
HTC Desire HD is, along with many other smartphone, a perfect example of how much a custom ROM can mean. In this case, Android 4.3.1 Carbon Jelly Bean custom firmware.
If you intend to improve the way your phone performs, looks, feels and so on, you should try our tool out. Which, by the way, also delivers many more hours for your handset's battery and new features to enhance the user experience.
Requirements
If you've grown tired of your old features, options and so on, we will teach you how to update your device to the new JB custom firmware. What we ask of you first is to read the next couple of requirements:
And that's a wrap for pre-requisites in our guide. Next on the list: update steps.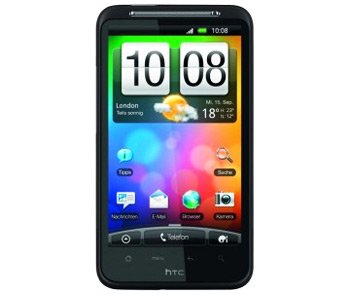 Instructions
The one that begins it all tells you that you should download the (file name: Carbon4.3.1AcePortBuild3.zip) and Google Apps from here on your notebook or PC.
The files that are part of the upgrade package and the other package must both be extracted on the laptop using Winzip or Winrar and then you will have to plug the phone to the PC in order to do this: move the two extracted files from the laptop to the SD card root of your Desire HD. Then copy and paste boot.img file to the folder called android-sdk-windowsplatform-tools and power the handset off.
Next up for you and your phone: enter the latter in Fastboot Mode by powering the device on while simultaneously pressing + holding Volume Down and Power.
You should now go to the android-sdk-windowsplatform-tools folder, launch a Command Prompt and then enter
fastboot flash boot boot.img
After that you need to press "Enter" and afterwards type
fastboot reboot
and then press, again, "Enter".
As soon as you are done, you have to keep your eyes peeled for a couple of guidelines that should appear on the display; when you see them, follow them, then opt for BOOTLOADER.
Then go to "Recovery" and choose Factory Reset/Wipe Data to let your device experience a full data wipe. Be sure to do the following next: opt for Wipe Cache Partition, wait for the wipe of the cache to be over and then go to Advanced and choose Wipe Dalvik Cache.
The wipe of the phone's Dalvik cache will end soon and when it does, you should return to the Recovery screen. From there, we ask you to choose Install zip from SD card and then Choose zip from SD card.
[sc name="banner-jos"]Now opt for the custom ROM zip file with "Power" and then confirm the file's flashing on your phone. When this file ends up on the handset, you will have to also flash the Google Apps; which must be done by repeating the tasks with which you installed the update file.
Once your HTC Desire HD contains both of these files, you can go to +++Go Back+++. That's because you will have to restart your handset.
The option you need for this is located in the handset's Recovery Menu, so go there. Then locate the restart option and choose it. Your smartphone now boasts the new Android 4.3.1 Carbon custom firmware.