Install ClockworkMod Recovery on HTC Desire HD
Desire HD is a name that immediately makes you think of famous manufacturer HTC and their popular handsets.
This model is another one (on HTC's and other companies long list of smartphones) which can quickly and easily be installed with ClockworkMod Recovery.
Every kind of procedure done on a smartphone or a tablet, e.g. rooting, unrooting and others, needs certain preparations beforehand.
These are usually made of requirements that ensure that the expected results from the processes we mentioned a short while back are achieved.
A couple of such pre-requisites mean, in the case of the Desire HD, the installation of a package called ClockworkMod Recovery, the employment of a laptop that must run Windows and the full charge of the phone's battery. Also, your phone must have been rooted via a tutorial we ourselves prepared in one of our previous posts.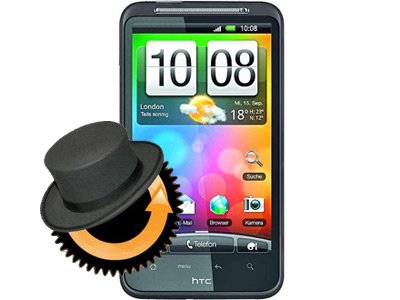 Important instructions
So as to install ClockworkMod Recovery on your HTC Desire HD the best way possible, step 1 needs the owner of the phone to download the required files in a dedicated folder.Then you need to unzip the files it contains to the same location as in the previous line.
For step 2 you have to perform a connection between the phone and the PC; employ the smartphone's USB cable for that, then initiate the execution of the Start Here.bat file via the double click method. This action is going to initiate the command line afterwards.
The third step is even easier than the previous two: enter the "adb reboot bootloader" command vial the command line, then wait and see as the Desire HD restarts end enter in the Fastboot mode.
Step number 4 asks you to introduce this command "fastboot flash recovery recovery-clockwork-touch-5.8.0.0-ace.img" via the command line. Then, once the installation of the recovery is successful, do this: issue fastboot restart.
The next and final phase is to just wait for the device to reboot. When it does that, it means that the installation of the ClockworkMod Recovery has been successful.
Now watch as your HTC Desire HD comes to life in a new light. Which translates into various pros that you will discover for yourselves shortly afterwards.
Related posts