How to root any HTC Android device using HTC Quick Root tool
If all you think about is how to root your HTC smartphone, no matter what model it is, then look no further than our article today. Because it talks about how to do that. You don't have to hold a diploma on how to root a phone. All you need to fo is follow the steps we compiled in the form of a list.
Usually any rooting process is kind of difficult to do if you are not a pro. But the tool we chose to illustrate today is nowhere near as hard to use as some of the other tools we dealt with. Its name is HTC Quick Root tool and it is a custom ROM developed by one of the members on famous XDA Developers forum. He goes by the name of lyriquidperfection, if you ever want to get in touch with him for more details. The best feature of this ROM is that it is also able to easily reboot and even unroot any HTC smartphone.
Requirements
The most important thing you will need for this is an HTC smartphone that runs whatever model of the Android operating system. Other than that you have to make sure that you read every step in our list carefully. That's because this toolkit comes with 2 rooting options: Insecure Boot.img method and Universal Exploit method. Then there are other things you need to take into account.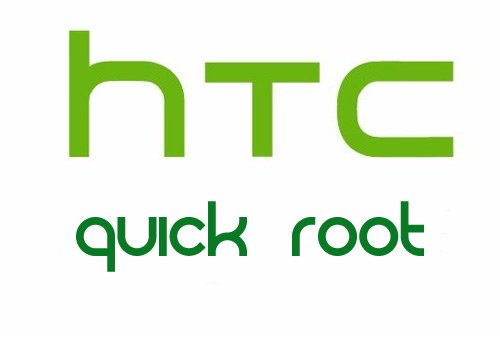 In the case of the Universal Exploit method, the HTC smartphone you use must come with stock recovery installed and it must also sport a fully stock ROM. When it comes to the Insecure Boot.img rooting guide, remember never to use a patched ADB binary. And the device should S-OFF. Moreover, your insecure boot.img should be set with o on the .ro. Once these are checked, install the necessary USB drivers on the laptop you use (this device needs to run the Windows OS). After that you must enable the USB debugging on the HTC smartphone.
Another requirement is to disable Fastboot. Make a backup, then get the (also called HTC_QuickRoot_1.1.13_Release.zip). Finally, disable all the antivirus programs you have installed.
Important instructions
Now here are the necessary steps to root an HTC smartphone boasting an Android operating system.
Step 1: do an extraction of what's inside the to a laptop/PC. This operation offers a folder with the following name: HTC_QuickRoot_1.1.13_Release.
[sc name="banner-jos"] The second step is this: go to the phone Settings then select Power option; once there, disable the option named Fastboot. After you are done, use an USB cable and connect the smartphone to the laptop.
Step 3: open the folder where you've extracted the archive in the first step of the guide.
In step 4 you have to click on HTC Quick Root executable file. This is going to open, on your PC, the HTC Quick Root tool kit.
The last step of the installation process says this: you will see some instructions; follow them with care, they will root all of the devices.
And with this, you are finally done. But, as a side note, we should tell you something extra. Should you employ an S-OFF phone, then make sure to use the method called Insecure Boot.img. The Universal Exploit Method is good for when you run a device that's full stock.