How to Root Galaxy S5 SM-G900
Galaxy S5 SM-G900 is at its best when rooted. A special tool is going to be used for your phone's full access. If you decide to use it, you'll encounter plenty of opportunities while using your handset!
You'll soon enjoy some benefits which wouldn't be possible if your device wasn't rooted. With full access, the Galaxy S5 SM-G900 will have new features for one. Then you'll enjoy customization options and custom ROMs. There will also be root-only apps and battery tweaks. The rooting method used here is free of security problems and bloatware. Performance-wise, the smartphone will have many improvements to choose from.
The benefits of rooting
For today, the Build ID we want to introduce is KOT49H.G900SKSU1ANCE. We used it for the rooting, but you can choose other Build IDs for your phone. The today's tool we opted for is SRSRoot. We chose this method because it's not hard to install it on the handset. Second advantage of this software: it can be used on whatever gadget you use. Moreover, you'll be able to use it no matter what Android version your smartphone's sporting. And you will be delivered admin and then superuser permission.
In case you plan on unrooting your device, this software can be used to have the phone stripped of its root access.
To guarantee a smooth procedure, you must use the Samsung SM-G900. If you apply the SRSRoot on another phone, you will brick it. If you know this, let's see what cons there are to gaining root access. You'll lose the warranty first, then root access if you go for an upgrade to another Android version. In order to get the latter, your phone will lose its system partition, too. These will be left as they are: the internal and external SD cards. The important data you keep on your smartphone won't be damaged because of an update.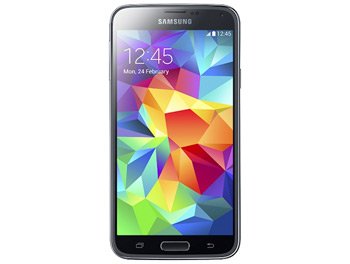 Prerequisites
Now look at these requirements and make sure you follow them before you root the handset:
a set of standard backups need to be generated for your phone's data safety;
create a full NANDroid backup afterwards;
the handset's USB Debugging needs to be turned on;
your laptop's OS needs to be Windows;
flash USB drivers for this phone on your notebook by going to this particular address;
every security program that's flashed on the Samsung Galaxy S5 SM-G900 will have to be deactivated;
deactivate the security programs on your notebook;
a full battery is required for a rooting procedure.
Step by step instructions
We're giving out the steps required for your phone's rooting. This dedicated app will then end up on your device so you can fully enjoy it!
The actual place you can get the SRSRoot software from is this. Don't go anywhere else for this. After you're on the page we indicated, look for a button that should be tapped. By doing this you will have the software downloaded on your notebook.
If you've managed to download it there, you'll be asked to install the software and then have it launched on the notebook.
When everything's done, we recommend performing this step next: turn on Unknown Sources from your phone's Settings option.
As soon as that particular option is enabled, you have to turn on another one if you haven't by now: USB Debugging. Should the latter be already activated, you have to do this: create a connection among the handset and your notebook.
For this part, the former's USB cord will be of help. Use this cable, then wait until the devices are plugged together.
If they are, you will be required to begin the rooting of your phone. Do it by tapping an option called Root Device (All Methods).
[sc name="banner-jos"]You are now asked to wait for the procedure to be completed. This will not take long. When the procedure ends, have patience till your Galaxy S5 SM-G900 automatically reboots. This is going to let you know that the SRSRoot is now on your smartphone.
And that you can finally get all the benefits which pop up fro a rooting. Get used to the goodies first before you decide whether or not you like your improved phone.
If you don't, unroot it with the same SRSRoot method. We have, below this guide, a comment section. It's there for you to leave comments and questions.