How to Root Galaxy Note 10.1 SM-P600 (2014 Edition)
If you can't decide which rooting tool to choose for Galaxy Note 10.1 SM-P600 (2014 Edition), SRSRoot is a very safe bet. Known for its qualities such as ease of use and others, this is one method you should try out!
There are many reasons to use this app for a rooting. We should talk to you about them now. If you want to gain complete access for your tablet without damaging it, this software is great at that. Apart from not damaging your device, this tool is very easy to download and play with. You don't even have to use the Build ID we used to root your tablet: JSS15J.P600UEUBMK1 (or UEUBMK1 official firmware). If you want a different ID, you can select another one.
With the new software on-board, the Galaxy Note 10.1 SM-P600 will have great new additions. And this is what we mean: battery tweaks and customization options for starters. After you get these, you'll also have custom ROMs and root-only apps to enjoy. The battery will be improved so that you can use the handset more.
The benefits
The rooting procedure performed with this software will also bring superuser and admin permission as well as new features. You won't have to worry about security problems: the new tool won't bring them to your device. Neither is bloatware an issue.
Since this application lets you use all sorts of Build IDs, let's discover some other benefits of this tool. It works with many other different device brands and you can use it to unroot your tablet. The rooting tool we're using today offers compatibility with many Android versions. And it's not something you have to pay for!
Before you get it for your device, you will have to read the following info. With the SRSRoot tool on your handset, the latter shall encounter some problems. The warranty it offers will be taken away. Also, an upgrade will erase system partition and root access. It won't delete the important data or the tablet's internal / external SD cards. The device you root with the newest rooting software has to be the Galaxy Note 10.1 SM-P600. A different model will be bricked.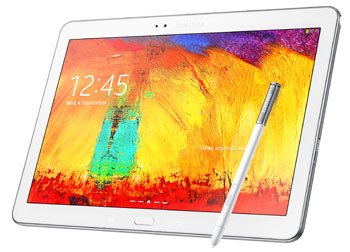 Prerequisites
Requirements must be performed now:
a full battery must be running on your Samsung SM-P600 (2014 Edition);
create some backups;
perform a full NANDroid backup, via these tips;
install, from this location, USB drivers on the notebook;
turn off all of your tablet's security programs;
likewise, turn off the security programs which come with your laptop;
have USB Debugging activated on the handset;
your laptop's operating system has to be Windows and not a different one.
Step by step instructions
Now for the steps which will deliver a much-anticipated rooted device.
The first to come out: download, on your laptop, the SRSRoot software. To get the real deal, you need to access our dedicated page.
Only there will you find the real version of the software instead of a program with viruses inside it. After you tap the download button and this software lands on the device we mentioned, you have to launch it after it's installed on it.
Perform this step now: go to the tablet, tap Menu, tap Settings next, then tap Unknown Sources. If you didn't manage to turn USB Debugging on, you will be able to do it now.
Also, make sure to establish a connection between the SM-P600 and the laptop next. This process will be greatly helped by the USB cable which comes with the tablet.
If that cord is used, the connection process will start soon. For it to end, several minutes will be needed. So wait for the plugging to be done before moving on to the next step.
[sc name="banner-jos"]Once a successful plugging's been achieved, you should start the rooting of your device. This is where the following action comes in: tap Root Device (All Methods). The rooting will begin in a matter of seconds.
When it's done, you will need to go and have your tablet restarted to actually end the rooting phase.
If you've done all of that, you can experiment with the goodies we drew you in with. To get rid of root access should you want to, the SRSRoot tool will be of help.
If there's something you want to ask about the procedure, use our comment box!