How to Root Galaxy Tab CDMA SPH-P100
Ever wanted to root Galaxy Tab CDMA SPH-P100? If you did but couldn't find a good tutorial, we're offering you one. The method we're using for this particular procedure is great for your device. See why below!
If you're using the Samsung SPH-P100, rooting it would be the next best thing. In case you think so too, you'll have to make use of a particular tool. Its name is SRSRoot and you will not encounter problems installing it. Also, it'll be very easy to enjoy its advantages.
This special tool is delivering some great stuff. For one, it allows the user of a gadget the following permissions: admin and superuser. Other than these, the new software is compatible with not only your tablet's Android version, but with many others that you might decide to install via an update. Speaking of which: an upgrade will erase system partition and root access if you perform it. This procedure won't, however, delete internal / external SD cards or important content.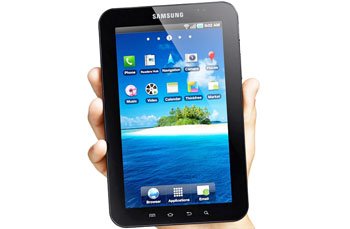 The benefits
Among many other pros of installing this special tool: you can use whatever Build IDs you want. The one we chose for this guide was FROYO.EB28. And, as already mentioned, it won't ever matter that your tablet uses Android 2.2.1. Multiple other brands can be used with this rooting tool. Which, by the way, is also able to work as an unrooting method.
In this case, you should only root the Galaxy Tab SPH-P100 with this application. When this software is part of your tablet, you will have fun with customization tweaks. Your tablet will also contain new additions such as root-only apps and features. But there will also be battery tweaks and custom ROMs. The power of your gadget's CPU and other performance elements will come out stronger from a rooting.
Prerequisites
If you don't mind the cons we talked to you about concerning today's procedure, let's move on to these requirements:
a batch of regular backups should be created;
you need to also consider the creation of a full NANDroid backup;
enable, on the Galaxy Tab CDMA P100, USB Debugging;
your laptop's choice of OS has to be Windows;
install, on the notebook, USB drivers for this tablet by opening this particular site;
the security programs which are installed on the tablet must be fully deactivated;
turn off the security programs on the notebook;
a full battery is needed for today's rooting procedure.
Step by step instructions
That's it for what needs to be done before the rooting. Right now you should start to apply our steps on your gadget. The SRSRoot software will then end up on it and you'll enjoy all that a rooting delivers.
As with every software available, the today's software must be downloaded on your laptop. Instead of going to whatever site to download this software on it, we recommend going here. This site has the version which won't have security bugs to damage your tablet.
After you land on this particular site, download the tool by tapping a download button there. Once the SRSRoot has ended up on the device we mentioned, be sure to flash it there.
When the installation is done, open it on the same laptop and enable Unknown Sources on the tablet. This is how you need to do it: go to Menu on the gadget, tap Settings and then activate this option.
After that, see if you activated USB Debugging; if you haven't, do it while you're here. After that, continue by creating a connection via the tablet's USB cord between this gadget and your laptop.
[sc name="banner-jos"]When the two devices are plugged to one another, you have to tap Root Device (All Methods) so that the rooting software can do its job for your tablet.
At the end of this process, the Galaxy Tab SPH-P100 will begin to reboot on its own. This way, the user of this device will know that the latter's just been rooted.
If you don't enjoy what a rooted gadget has to offer, remember to use the same application to unroot it. The procedure will go smoothly.
If you have any sort of questions about this rooting, feel free to drop them in the comment section we have below this post.