Update Galaxy S3 Neo+ GT-I9301I to Android 4.4.2 XXUANE1
It will do your Galaxy S3 Neo+ GT-I9301I good if you update it. Recently there's been new firmware to use for this smartphone. And we'll use it ourselves to upgrade it!
If you never tried an update for your phone, now's the time to do it. Android 4.4.2 XXUANE1 for Baltic countries came out last month for your Samsung I9301I. The only things you have to do to get it on your device are mentioned in this tutorial.
It's not difficult to upgrade your phone to the newest KitKat version. The transition to this variant will be very smooth. And you'll be able to quickly use the novelties it delivers. They are the following: ways to customize the handset, new apps, tweaks to improve battery and so on. When they arrive on your smartphone, you'll notice a definite improvement performance-wise.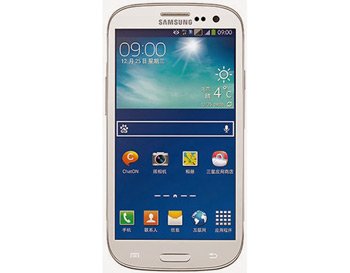 The benefits
Not only are you offered a guide on how to upgrade your device, you can also use a different method if you'd much rather do so. Because the new firmware doesn't allow you to use Samsung's KIES tool, OTA can be an alternative. For this method, a handset with stock ROM is much needed.
You have to use the Galaxy S3 Neo+ GT-I9301I to update it via the latest Android 4.4.2 KitKat stock firmware. If you don't install this tool on this particular model, you'll damage the model you currently own. A rooted device which receives an update will also end up with damaged goods.
These have to do with the root access – which will be revoked – and the phone's system partition. The latter will sadly be erased from the handset. All of this will only happen should the phone have root access. Its internal / external SD cards as well as important content will be safe from damage.
Prerequisites
You will now be shown some requirements. They contribute to the preparation of your phone for the upgrade. Here's what they tell you to do:
the operating system compatible with this update is Windows, so check if it's installed on your laptop;
your phone must have its security programs disabled;
disable the laptop's security programs next;
the battery that's part of your Galaxy S3 Neo Plus GT-I9301I must be charged;
download, from this place, USB drivers on the laptop;
generate protection for your handset's data via backups;
generate a full NANDroid backup to use if you ever want to restore your device's old ROM;
enable USB Debugging on the smartphone.
Step by step instructions
First of all, begin the guide by downloading, on the laptop, two packages.
One is the (file name: I9301IXXUANE1_I9301IOXXANE1_SEB.zip) for your country. The other is Odin v3.09, available here. Extract them after the download; use WinRar. Odin v3.09.exe, a file which is delivered by the unzipping, must be launched on your laptop.
After it is, restart the smartphone in Download Mode. Do as such by applying this method: press and hold Home, Power and Volume Down together, release them when a boot message comes up and press Volume Up.
Attach the handset to your notebook with the handset's own USB cable. Odin is going to have a sign in blue come up on-screen. It's its way of showing that your devices are connected to one another now.
After the Odin has that sign to display, you need to add the firmware file to AP / PDA. Which action should be continued like this: uncheck Re-partition. Next: check Auto Reboot and then activate F. Reset Time.
You need to tap "Start" next. Then wait till the phone delivers this message in green: "Pass". If the Galaxy GT-I9301I comes back to life afterwards via a reboot, you can disconnect it from the laptop. To unplug the two, remove the USB cable you had to use previously.
[sc name="banner-jos"]Don't leave your phone now that it's updated. Check on the new firmware by opening it. This procedure should be done like this: after you tap Settings on the device, you need to tap About Phone, too.
A way to restore the old ROM on the phone if you dislike the update: the NANDroid backup file. Unfortunately, this tool will revoke the update.
If you didn't understand something about the upgrade and you want to ask questions, our comment field below is waiting for them!