How to Root HTC Sensation Z710E
Rooting your HTC Sensation Z710E is the easiest thing to perform. With the right steps, this phone will manage to have longer battery life, better CPU speed and so on. If you'd like to get a taste of what a rooted device feels like, we have this guide for you!
To try using a rooted HTC Sensation Z710E, you have to install the right tool. We prepared this one for your phone: SRSRoot software. We installed it using this special Build ID: W880B 20120106-150603. You can, however, use a Build ID with a different name.
After you root your device and wish to also update it to the latest version of Android, you'll have to consider some cons. The first of them: root access will be revoked. Another con: system partition will be deleted. Your handset will not have its data erased; its internal and external SD cards will be left in peace, too.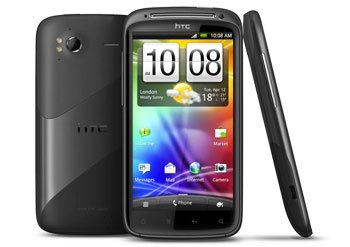 The benefits
Released 3 years ago, your smartphone gets a shot at many novelties via this procedure you're about to perform. It will experience custom ROMs and plenty of new root-only apps. You'll also enjoy new tweaks that will help customize the handset and improve battery life. New features will make it even more fun to use your smartphone. The device won't go through security problems.
Use your own HTC Sensation for this rooting guide. The SRSRoot tool that is going to be on your phone by the end of this tutorial is offering some very good advantages. It can be used for many gadgets by different brands and you can unroot your device with it, too. The Android OS running on your phone is the 2.3.4 Gingerbread. This application can accept all kinds of versions, as well.
A rooted phone, however, loses its warranty after the procedure is done. The SRSRoot tool makes sure that your smartphone has both superuser and admin permission.
Prerequisites
You will have to get ready for the rooting with some pre-requisites. All of them will prepare the phone for this procedure, so do the following:
go here to find those USB drivers which are appropriate for your phone;
download them on your laptop;
enable an option called USB Debugging on your handset;
use, for this rooting, a laptop with Windows as an OS;
deactivate the phone's security programs;
deactivate the laptop's security programs;
your smartphone's battery unit must be charged;
create a series of standard backups for your HTC Sensation Z710E;
a full NANDroid backup must be generated for your handset, too.
Step by step instructions
The actual steps you need to perform for your handset's rooting are underlined below. They must be followed accordingly.
The smartphone you root has to get in touch with the SRSRoot software. There is a website that has this tool. Here is the link. Don't go to another website.
When you're on that page, you have to tap the download button on it and wait for the software to be installed on your laptop.
Flash the tool and open it there, then make sure the following option is enabled: Unknown Sources. This is in the Settings option which can be accessed by tapping Menu on your handset.
If USB Debugging isn't turned on already, you should do that now. After you tap this, take the phone's USB cord. Then use it to establish a connection between the smartphone and your laptop.
If you managed to create a connection between the devices, you can move on to the next step. You need to do this for it: tap Root Device (All Methods).
The activation of this option makes sure the handset goes through a rooting process. The rooting phase will require a couple of minutes of waiting time.
As soon as the software has finally done its job, the HTC Sensation Z710E can be restarted.
[sc name="banner-jos"]After the rebooting is done, you will have a fully rooted device to use. If you don't want root access anymore, the SRSRoot is the method to use for an unrooting.
If you didn't root your phone well, you should repeat the tutorial.
If you think you did something wrong during the procedure, you can always leave questions for us. Use the comment section under today's post for this.