Install Android 4.3 Google Play Edition Firmware on Galaxy S4 SCH-I545
Your Samsung Galaxy S4 Verizon edition is in for a complete make-over. Which translates into an update to Android 4.3 Google Play Edition Firmware. Which, in turn, means some of the following for your smartphone:
an improved performance, since the CPU will work faster;
the possibility to experience;
longer battery life;
more options of customizing the handset and so on.
Requirements
To flash the new Jelly Bean 4.3 Google Play Edition on your Galaxy S4 SCH-I545 device in the form of a custom ROM, you will need to follow the instructions shown in this tutorial.
Before we display them to all the users of this smartphone, you should keep trace of some requirements that are imperious to all guides, and so to ours as well: root your handset before you upgrade it, install a custom recovery on it after you are done with the previous task, turn on USB Debugging (by launching Menu, accessing Settings, choosing Applications and then clicking Developer Options where the USB Debugging is), open your comp and flash USB drivers on it and end this all by charging the battery of your phone.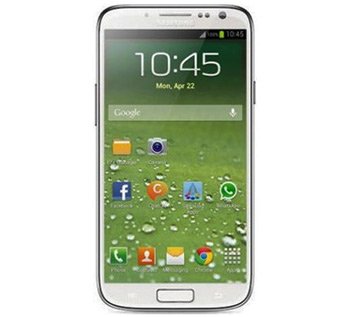 For updating your Galaxy S4 SCH-I545 to the Android 4.3 Google Play Edition Firmware, you should complete the following steps after performing the previous pre-requisites.
How to update Verizon Galaxy S4 to Jelly Bean 4.3 Google Play Edition
Start the tutorial like this: look for , download it on your laptop and save it in a folder on its desktop. Then proceed to doing this: connect the phone to your laptop and transfer the firmware file from the notebook's desktop to the handset's SD card root, after which you have to power the smartphone off.
Once done with this task, you need to perform another one, which is as follows: unplug the Galaxy S4 from your computer, then enter the handset into Recovery Mode; the right method to use for this step is the following: press and hold, together, Volume Up, Home and Power.
After being booted into the Recovery Mode, you have to create a NANDroid backup by doing as we tell you to: opt for Backup&Restore, then choose Backup.
Once this backup is truly completed, you should operate a complete data wipe of the phone by selecting Factory Reset/Wipe Data, then confirming via "Yes" and afterwards opting for Wipe Cache Partition (confirm this action, too). Then choose Wipe Dalvik Cache.
Now opt for Install zip from memory card and after this option is selected, make sure to opt for Choose zip from memory card.
Install the firmware update after you select it; now confirm the action and wait for the flashing to finalize. Return to the Recovery Menu and then choose the phone's restarting option.
[sc name="banner-jos"]The Galaxy S4 SCH-I545 will be rebooted after you have waited for a couple of minutes. Your handset is now updated to the Google Play Edition Android 4.3. This stock firmware is ready to do all kinds of good things for your device!
NOTE: The firmware can deliver some of the following issues: Verizon Wireless may not appear as your phone's carrier, signal problems while you are using LTE may not be displayed and you may experience data drops. Other than that, no serious bugs will harm your user experience. But rest assured: pretty soon the developer of this default firmware will take care of the problems.
So for the time being, enjoy your updated Galaxy S4 I545 to its fullest potential!