How to Update Galaxy S4 (CDMA) SCH-I959 to Kit Kat 4.3 KEUENC1
If you just bought yourself a Galaxy S4 (CDMA) SCH-I959 and it's not updated to Android 4.3 JB, you should do it asap. This is the sort of procedure which is much-needed if you want to be able to do much more with your handset!
The Galaxy S4 SCH-I959 is the latest device to receive the popular Jelly Bean OS. If you're located in China and use this phone on Anycall, this official firmware will deliver the latest operating system. Launched this month for your smartphone, the KEUENC1 will make sure the Android 4.3 lands on it as soon as possible. With the help of the usual bunch of steps. Before we get to them, you should first know that the new firmware's KIES logo isn't turned on. So you cannot use KIES to upgrade the phone. Fortunately, there's always our guide instead of that method. There's also the possibility to use OTA, but only in the case of a phone with stock ROM featured on it.
The novelties
If the phone has root access, the latter will be revoked. The smartphone's system partition will also be damaged since it will be deleted from it. Both important data and internal / external SD cards will be spared from damage.
Don't update another phone with the KEUENC1. The firmware was only meant for the model we told you earlier. If you decide to use it on a different handset, you will only end up with a bricked smartphone.
Now for the Jelly Bean and its novelties. This OS is famous for delivering many new apps, for one. Then, you will also get to use new features as well as many options to personalize and improve the device's performance and battery. Bloatware and bugs won't be present.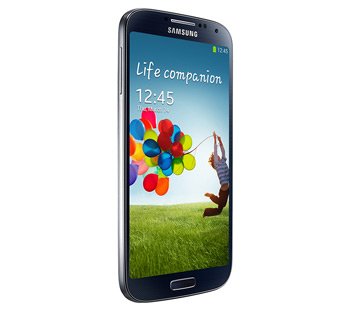 Prerequisites
Our pre-requisites are the following:
look for USB drivers fit with your phone here, then download them on your notebook;
save the smartphone's crucial data via backups;
create, afterwards, a full NANDroid backup (which will be very helpful later on);
your handset's USB Debugging option should be activated;
the Samsung I959 has a battery that, if running low, must be fully charged;
only a notebook equipped with Windows must be used for the upgrade;
turn off the security programs pre-flashed on the notebook;
disable them on your smartphone next.
Step by step instructions
You should begin with this first action: download the along with Odin v3.09 from this page on your laptop, then unzip them. For a quick and smooth extraction, 7Zip, WinZip or WinRar are your best options.
Then open, on the notebook, the following file that's delivered by the unzipping: Odin v3.09.exe.
Do this next: boot, with some instructions, your handset in Download Mode. Do it by pressing and simultaneously holding these keys first: Home, Power and Volume Down. A screen with a boot message shall pop up soon afterwards. You have to press Volume Up when the message comes up.
The next batch of tasks includes the creation of a connection between the Galaxy S4 (CDMA) SCH-I959 and the laptop with the USB cord of the former device. As soon as a sign in blue appears in the Odin, the plugging will have been performed with success.
Time now to add the firmware file to AP / PDA. As for the next phase, be sure to tick Auto Reboot, then check F. Reset Time and uncheck Re-partition. If you're ready, tap "Start" and the KEUENC1 will begin its road to your smartphone.
After you've waited for approximately 12 minutes, you will soon see the following happen to your handset: after it pops up a "Pass" message, it shall automatically restart.
[sc name="banner-jos"]At this point, you can unplug the phone from your laptop and get to know the Android 4.3. This operating system is in your device's About Phone section. To get to it, tap Settings first on your handset, then the option we mentioned just now.
The way the new operating system and its goodies perform may not be as awesome as you dreamed it would be.
The NANDroid backup file exists to bring the former ROM back on the Galaxy S4 SCH-I959. So use it for that. But be warned: the phone's upgrade will be revoked from it as a result.
We are here to answer questions about today's procedure. If you have them, best leave them in the section below this guide.