Update Galaxy R GT-I9103 to Jelly Bean 4.2.2 using ParanoidAndroid ROM
This tutorial is dedicated to the following topic: how to update Samsung Galaxy R GT-I9103 to Jelly Bean 4.2.2 with ParanoidAndroid custom ROM. It sounds complicated, but it isn't. At all. It would be if you'd do it on your own, but we hope you will use our guide.
It goes without saying that this introduction is followed by a series of requirements that will make the tutorial easier to use.
Requirements
Here you go: have a rooted phone, get either TWRP or CWM Recovery on it while you're rooting it, charge the battery unit, make a full backup (it will be great if you also perform a NANDroid backup to go with it), turn to your Windows-running laptop and install USB Drivers fit for this smartphone (and, while you're at it, after you download said drivers you should also uninstall all of the software that's protecting it from various threats), turn on USB Debugging on the Galaxy R i9103 and turn off the security programs that are installed on your handset.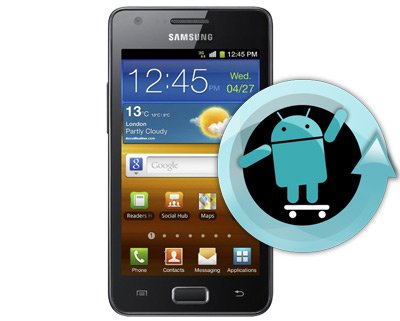 After meeting all of the pre-requisites we lined above, you need to follow the steps below.
Important instructions
The first one will require you to on your comp and then to after you're done with that. Great, now plug the Galaxy R to your laptop. When you're done with the previous actions, move on to step number two.
According to this, you should move the files (we mean the ones you had to download earlier) to the SD card of the handset. Now take it easy as you slowly disconnect the two devices from each other. At the end of this, do the following: switch the smartphone off.
For the third step you will need to reboot the Galaxy R i9103 into Recovery Mode, then wipe the system; the options you need to select for this are these: Factory Reset/Wipe Data, Wipe Cache Partition and Wipe Dalvik Cache. After the wiping is over, use +++go back+++.
[sc name="banner-jos"]Opt for the installation of the archive using the phone's memory card. Then select Choose zip from SD card; now opt for the update file.
Step five: wait until the upgrading process is over and then choose the Google Apps to install it in the same manner you used for the other file.
Choose +++go back+++.
Opt for the system restarting. This will set the deal and update your Samsung Galaxy R GT-i9103 with the ParanoidAndroid Jelly Bean 4.2.2 custom ROM we were talking about.
If you run into trouble, do as follows: wipe the system again from the Recovery Mode.