Install CM10.1.1 Jelly Bean 4.2.2 Final Custom ROM on LG Optimus G E975
Your LG Optimus G E975 smartphone should feature an updated operating system. Which is why we recommend you to get Android 4.2.2 Jelly Bean CM10.1.1 Final custom ROM installed on it by following the steps in our tutorial.
Some of the most things you will get out of this tool are solutions for pesky bugs, all the features that make the CyanogenMod 10.1.1 great and so on. Don't wait anymore and just flash this on your Optimus G E975.
Requirements
But things aren't that easy. You must first proceed to these pre-requisites: root your smartphone, install a custom recovery image on it, install USB drivers for your LG Optimus G E975 on your notebook afterwards, then make backups (you must use this tutorial), charge the handset's battery, turn on an option called USB Debugging and use the phone that comes factory unlocked.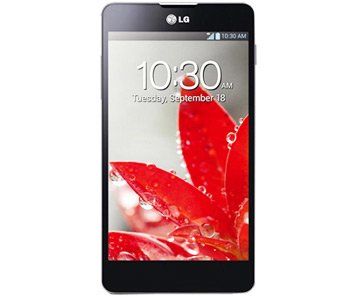 Instructions
The Android 4.2.2 Jelly Bean CM10.1.1 Final custom ROM will be flashed on your handset as soon as you are done with the steps below.
So here we go with the first of them: download (file name: cm-10.1.1-e975.zip) along with Google Apps (from this place) on your laptop, then take the phone's USB cord to make it possible for the handset to be plugged to the PC.
Once the connection has been made at last between your two devices, then you should copy the update files and paste them to the smartphone's SD card root, which needs to be followed by this: power the Optimus G E975 off.
Then unplug it from the laptop and enter it in Recovery Mode by pressing and simultaneously holding Volume Down and Power and stop when you're in the necessary mode.
Then do a full data wipe by finding the Flash zip from SD card option; after you locate it, you need to opt for it by hitting Power. Now select Choose zip from SD card with the key for Power one more time.
When the tasks from earlier are performed, you should go to the Android 4.2.2 ROM zip file; then choose it via Power and then confirm the flashing of this file.
Wait for that particular file to be on your LG E975 and then install the Google App zip file by following the actions you performed when you flashed the previous necessary file.
[sc name="banner-jos"]After a couple of minutes, you need to do as follows: go to +++++Go Back+++++. Then reboot the smartphone; here is how to do that: opt for something called the system rebooting option, which is in the handset's Recovery Menu. Wait again for approximately 5 minutes. After the phone has booted, you will have to go to the device's About Phone. Why there? Because it's the place that houses the Jelly Bean 4.2.2 CyanogenMod 10.1.1 custom ROM.
NOTE: If you've already seen the firmware and made sure it's where it needs to be, you can explore all of the possibilities it offers for your LG Optimus G E975.
The very first thing you will see: features which can customize your phone any way you want to. Then you will be able to install all kinds of new tools on your device. Then, as previously mentioned, there will be no more security bugs to trouble your user experience.