How to root Xperia Z, ZL, Tablet Z and more with One-Click Root method
There are a lot of Xperia devices that can be rooted with the guide we've prepared for today. If you follow this post, your Xperia gadget will gain many things from this procedures.
For one, it is going to receive root-only applications, will have a better performance, the battery life will be improved as well and many other such pros. A rooted Xperia device will also benefit from having no unwanted programs from now onward.
The solution that our tutorial proposes you is called one-click root, which is made by developers from XDA Developers. Here are the Xperia models which can be rooted with our guide, Xperia Z, ZL, Tablet Z (the complete list is below):
Requirements
If you decide a rooting is the best way to take full advantage of your gadget, then you should first know this: the warranty of your Xperia device will disappear when the root is over; have it back on your smartphone by doing as follows: either update your model using official Android system release, downgrade the device to stock ROM or unroot the variant you currently own.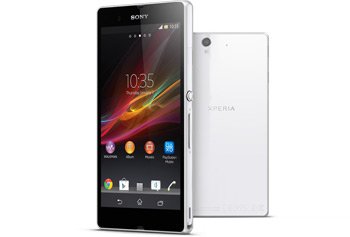 For requirements we have the following list that you must take advantage of while it's hot: use a laptop or a PC that runs Windows, keep the USB cord of your Xperia phone close, make backups using these instructions, turn on USB Debugging (as shown in the following instructions: launch your device, open Settings, hit Applications, choose Development and then opt for the USB debugging box), turn off all the security software which is integrated on both your smartphone and your notebook and then end the pre-requisites part of this tutorial by fully charging the battery of your desired Xperia model.
To create a backup like we said, you need to use restore & backup applications, dedicated to this task; they are available from Google Play. You need to also make backups of the device's internal memory, so don't forget about that.
Now you shall get to root your Xperia model by closely following the steps our tutorial includes in the next paragraphs.
Instructions
We shall start the journey off by introducing you to the first task you must absolutely perform: find the one-click package that will root your particular Xperia device (quick tip: it's ).
Then, as a rule, you will be asked to download the same and then have it saved on the desktop of your favorite notebook. After the appropriate package is on that particular device, you should have its files unzipped on the same desktop and once that is done, you have to run root.bat executable file that is inside the rooting package.
[sc name="banner-jos"]Plug the smartphone to your PC by way of the USB cable we briefly mentioned in our requirements above, then go back to the root tool and wait for a couple of seconds; soon, some instructions will come on-screen. Follow them.
They are the most important ones, since they contribute to the rooting of your handset; and then wait some more until the process is over.
After everything is complete, you need to disconnect the Xperia phone from your laptop.
Last step: reboot the device by opting for the phone's restarting option.
And this is how the user of an Xperia phone can root their device using the one-click method.