Update Asus Transformer Pad TF300T with Android 4.2.2 AOKP Jelly Bean Firmware
Is your Asus Transformer Pad TF300T in need of an upgrade? Does it lack the newest Android 4.2.2 Jelly Bean? If you've answered "yes" to these two questions, then find out how to update it with this tutorial, using the AOKP custom firmware.
Requirements
But first, turn your attention to a group of pre-requisites: root the gadget as soon as you can and install a custom recovery image, charge the battery that ships with the TF300T, use the model that is already factory unlocked, create a backup (we also recommend, as usual, a full NANDroid backup just to avoid getting paranoid later on), turn on USB Debugging and don't forget to also install the USB drivers befitting this tablet on your laptop.
After you are done with the previous recommendations, you should waste no time and jump to the steps that are required for the well-being of our guide.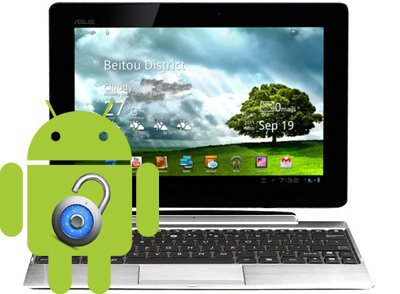 Important instructions
Some files need to be downloaded for step number one on your computer. Here are their respective names: and GApps archive from this page. Right, now that both of them are on your laptop, you need to do as follows: plug the TF300T to your comp.
The second step requires you to perform the following: move the Android 4.2.2 ROM archive and the other one to the memory card of the Transformer Pad TF300T (you must choose the root). Then switch the device off after the files are where we told you to transfer them.
The next step, the third, will ask you to enter the tablet into Bootloader Mode by selecting at the same time the keys for Volume Down and Power. Now follow the prompts which are going to appear on the gadget's touchscreen.
For step four you should wipe data while you're in the CWM Recovery we told you about; then press Power to smoothly opt for Flash zip from SD card and then press it a second time to select Choose zip from SD card.
[sc name="banner-jos"]Be sure to opt for the Android 4.2.2 ROM zip file with Power and afterwards confirm this. After the installation commences, you will have to flash the Google Apps zip file by performing the exact same actions as those in this step. And just like that, the two files will be installed on the Transformer Pad TF300T.
The sixth step crushing down upon us sounds like this: go to your tablet's +++++Go Back. Find the option called Reboot System Now and choose it.
Wait for the booting to start and then to finish in a matter of 5 minutes. Now your device is finally updated to the newest Jelly Bean version with our recommended Android 4.2.2 AOKP Jelly Bean custom firmware.