Flash AAFIA v1.0 Custom ROM on Galaxy Pocket Duos, Galaxy Y and Y Duos Lite
Galaxy Pocket Duos S5302, Galaxy Y S5360 and Galaxy Y Duos Lite S5302 have AAFIA v1.0 custom ROM on their side. Getting this tool on either of these smartphones will be shown to their respective owners in this tutorial.
The AAFIA is known for being really stable, so there's no point in worrying about it damaging your phone. If you go with it, your handset is going to bathe in loads of great speed for your processor and an overall better performance.
Here are some of the features which will be delivered on your model of choice: support for Swap, 9 lockscreens, support for ROM Manager Pro, a user interface that is styled like Android ICS, 14 toggles and many other novel things to try out after you're done with the guide.
Requirements
The tutorial needs you to first turn off every program which is on your smartphone to make sure the latter is not affected by threats, do that for the laptop you use as well, only use one of the models we specified in the beginning of the guide, use the original USB cord that comes with each of them (if you want to apply the tool on all of those models), turn on USB Debugging (like this: go to Settings, tap Application, opt for Development and after that be sure to select the option you need), charge the battery of your phone and create a backup.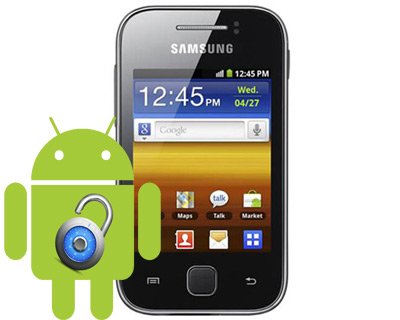 It should be noted that the AAFIA is a custom ROM which arrives in the following state: zipaligned, deodexed and also already rooted. The latter means that your phone is going to be rooted as well after you finish the tutorial. Also: the warranty of the handset will go away, of course.
How to install AAFIA
In case the custom ROM is on your phone, you will have to clean the device's cache while in Recovery Mode by doing as follows:
– power your phone off;
– press and hold, together, the keys for Volume Up, Home and Power;
– your device will be in the Recovery Mode after it shows its owner the logo of the manufacturer;
– now choose Wipe Cache Partition;
– opt for the phone's restarting option.
Then get the AAFIA custom ROM ( / ) and then a custom recovery image downloaded on your laptop. Their content need not be unzipped, so do the following: plug the smartphone you have to your laptop (with the phone's USB cord).
Take the zip file needed for the guide and move it to the device's SD card root.
After you see the end of this transfer, you should unplug the handset from the PC and go to Recovery Mode as mentioned above. Then opt for Install zip from SD card and select the ROM zip.
With Power you should next opt for the custom image recovery file. After that it's best to confirm its installation on one of the smartphones, then wait for the file to arrive on it.
[sc name="banner-jos"]After that happens, you will see your device reboot. That will make sure your Galaxy Pocket Duos S5302, Galaxy Y S5360 or Galaxy Y Duos Lite S5302 has the AAFIA v1.0 custom ROM on it.
If you have doubts about your model betting rooted, too, then we recommend you this: find Root Checker in Google Marketplace, then download it on the phone; this app will tell you if the tutorial went glitch-free or not.
Should one of the handsets experience a boot loop, we have this for you to try out: power the smartphone off by taking the battery out of it and then re-inserting it and switching the model on.