Update Galaxy Grand Neo GT-I9060 to Android 4.2.2 XXUANG3
As far as an update goes, your Galaxy Grand Neo GT-I9060 will get prepared for it via this tutorial. Which contains all the steps that'll deliver said upgrade. And when you're done with the guide, you'll receive many new stuff and experience a better performance. Here we go!
If you want to upgrade your smartphone, better do it via Android 4.2.2 Jelly Bean XXUANG3. This firmware came out this month. It's official and it was released for 2 countries: Austria (3 Hutchison) and Czech Republic. It's very easy to install and you don't have to pay to get it.
Once this tool is flashed, your handset will benefit from all the advantages which come with such a procedure. To enjoy them, you should use the right model; which is the Galaxy Grand Lite GT-I9060. The moment you use another phone, you'll damage it.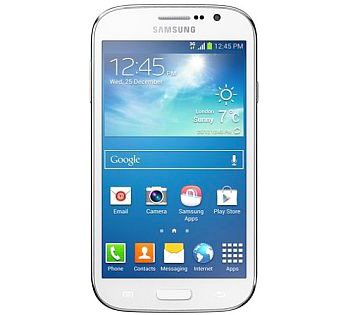 The benefits of this official firmware
The firmware doesn't have an activated KIES logo. So, instead of having the KIES software as an alternative to our guide, you have OTA. The over-the-air method should be used if stock ROM is inside your handset.
The Android 4.2.2 XXUANG3 official firmware comes, as mentioned, with many novelties. The list begins with the option to long-press the WiFi Bluetooth icons in Quick Settings to be able to toggle the on/off state while using the device. Then it continues with these additions: new features and a new Gallery app. You will also notice low battery bug fixes and better Bluetooth audio streaming.
The update delivers a USB debug white-list and a new set of sounds for wireless charging. A new set of download notifications is also included.
An upgrade performed on an already rooted handset means a certain deal of trouble. Your smartphone's root access will basically be lost. That's not all, though: the handset is also going to lose its system partition. The Samsung I9060 won't end up with damaged data. Its internal / external SD cards will be kept safe, too.
Prerequisites
The next part of our tutorial is dedicated to the following pre-requisites:
enable USB Debugging on your smartphone;
don't forget to turn off the phone's security programs;
generate one or two backups to preserve the data inside your handset;
charge the battery of your Galaxy Grand Neo GT-I9060;
download USB drivers from this page on your laptop (make sure they're fully compatible with your phone);
Windows has to be the only OS running on the notebook;
the security software used by the laptop needs to be deactivated;
a full NANDroid backup should be created now.
Step by step instructions
These instructions have just prepared the phone for today's update. With that in mind, let's complete some steps!
The first one: download both the Android 4.2.2 Jelly Bean XXUANG3 official firmware for Austria and Czech Republic and then Odin v3.09 from this page on your notebook. Next task: extract them with WinRar. Launch this file on the notebook afterwards: Odin v3.09.exe.
Your next job is this: use some instructions to boot the phone in Download Mode. Here is how: press and simultaneously hold Home, Power and Volume Down till you notice a boot message. Press Volume Up next.
Once you see the handset successfully restart in the Download Mode, you have to connect it to the notebook. Which is where the phone's USB cable will have to come in and help.
After the two are plugged to each other, the Odin will deliver a blue sign. And you'll have to do as follows: add the firmware file to AP / PDA. Auto Reboot and F. Reset Time are two boxes that must be turned on next.
Re-partition is a box which must be unchecked. After you do that, you will be able to begin the firmware's installation. Tap "Start" to begin this important process.
You will then have to wait until the installation is completed. This is going to take some 15 minutes. A message in a green background will then come up. It should say this: "Pass". If you don't see it, redo the steps.

When this message finally pops up on the display, your handset will restart. Disconnect the smartphone from your notebook.
If the products are no longer attached to one another, you will have to open, on the phone, some options. They are called Settings and About Phone, respectively.
When the latter is tapped, you will finally have access to the goodies we presented earlier. You can now spend some quality time with them.
If the upgrade isn't as great as you'd imagined, you have the option of restoring the previous ROM. The NANDroid backup file is the one to offer help with this. After the old ROM back returns, the update of your I9060 will have been revoked.
Use the comment section below if you have problems with the procedure.