Update Galaxy Note GT-N7000 to ZSLM5 Android 4.1.2 Jelly Bean Official Firmware
If you received a notification from Samsung telling you that your Galaxy Note GT-N7000 is ready to get a ZSLM5 Android 4.1.2 firmware update and you live in either Hong-Kong, Taiwan or China, then you're good to go.
Meaning you should follow this tutorial to learn how you can install the requested update as quickly as you can. You can also enjoy this update even if you live on another continent, but the guide will be different.
Requirements
Returning to this one: find, attached, a list of pre-requisites. Here it is: get a phone that is factory unlocked, enable the option labeled USB Debugging, install the appropriate Samsung USB drivers for the Note GT-N7000 on your laptop, charge the battery to its fullest level and create backups with your important applications and settings.
After the update is integrated on the device, root access shall get lost (but you can regain the access to the entire system by rooting your phone once again).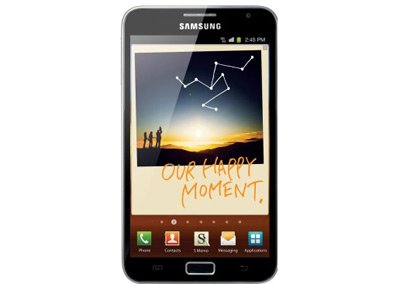 Important instructions
Considering the fact that you just finished reading stuff about requirements, then follow the steps which start with number 1:
on the laptop, unzip the archive, download Odin tool on the same laptop and then turn off the phone. If you select the keys labelled Home and Volume down at the same time, for about five seconds and then you click on Power and wait for the producer's icon to appear, the handset shall enter Download Mode.
Now launch ODIN on the comp for step two, plug the phone to the laptop and an ID:COM box will go all yellow; also, a COM number (which is the port) is going to appear.
After they do, you should move on to step 3, where you need to opt for the files with the following letters in their names:
– CODE (click on PDA);
– MODEM ("Phone" should be selected);
– CSC (you have to click on CSC for this file);
– .pit (tap on PIT).
Disregard all of the above if you don't see the files above.
[sc name="banner-jos"]Uncheck Repartition if it's checked.
Check both F. Reset Time and Auto Reboot, then observe as the installation starts once you click on Start.
For step number six you should perform the following: have patience till the Note N7000 restarts and its home screen comes on. After the latter action happens, take care to have the handset disconnected from the laptop. "Settings", then "About phone" should be accessed; if you do that, you will notice that your Galaxy Note GT-N7000 is installed with the desired update, the ZSLM5 Android 4.1.2 Jelly Bean official firmware.