Update Samsung Galaxy S3 SCH-I535 to Android 4.2.2 LiquidSmooth JB Custom ROM
The object of our attention today is Samsung Galaxy S3 SCH-I535 (Verizon version). We are dedicating this post to teaching you how to update it to Android 4.2.2 LiquidSmooth Jelly Bean custom ROM.
Which is enabled by the tutorial you'll find below. However, to get access to it you should pay attention to some requirements.
Requirements
Like, for instance, these: own a phone that's rooted (and complete with a custom recovery image) and also factory unlocked, do a backup and a Dalvik Cache Wipe, charge the device's battery, turn on USB Debugging, get the USB drivers indicated for this model on your computer and download Android 4.2.2 LiquidSmooth ROM along with Google Apps, from here on the laptop in your possession. Then just follow the steps in our guide to get the update in a quick and easy fashion.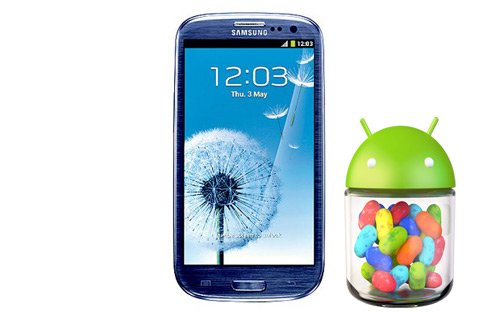 Important instructions
For step one you need to, after downloading the files, plug the smartphone to the comp and copy + paste the Android 4.2.2 ROM zip and the GApps to the handset's SD card; the exact place they need to be in is the root of the memory card.
Step two tells you that the following action is in order: switch the S3 SCH-I535 off.
Unplug the phone from the laptop, then turn the device on while you press + hold the buttons for Home, Volume Up and Power. The thing that will happen as a consequence: the smartphone will enter Recovery Mode. Now you should do a full data wipe in this mode.
Step four will teach you the following: after you find an option called Flash zip from SD card, you need to opt for it by pressing Power.

For the fifth step you have to opt for Choose zip from SD card by pressing Power. Then go to the Android 4.2.2 ROM zip by pressing both buttons for Volume and, confirm the file installation. To get the GApps zip file, too, then do what you just did for this step; however, be careful to select the appropriate file instead of the Android 4.2.2 ROM zip one.
Step six, the last in our list, needs you to find Go Back. The Galaxy S3 SCH-I535 will have to be rebooted now. How: go to the phone's Recovery Menu and opt for the system restarting. After completing this cycle and waiting for the reboot to end, go to Settings and then to About phone; that way you will see that the Android 4.2.2 LiquidSmooth Jelly Bean custom ROM is correctly installed on the phone.