Tutorial: Install MIUI ROM on Samsung Galaxy S4 I9505
Galaxy S4 I9505 can only benefit from a custom ROM and all of the advantages it sports. This tutorial today comes with MIUI ROM for your smartphone and we are letting you know how to enjoy those pros we mentioned. In case you want a taste of the MIUI ROM, then flash it with the steps we have for you in this post.
Before you go with the guide, though, you have to keep into consideration the fact that you can come across bugs, though not that worrisome. Other than those, the ROM functions properly. For example, you will be able to get many great things such as better pre-installed apps, many ways to have a customized user interface (thanks to an integrated file manager), stability, excellent speed and many more to look forward to.
Requirements
To make the procedure go favorably, you should use only the Samsung Galaxy S4 GT-I9505. If you use another model, you will most likely damage it beyond repair.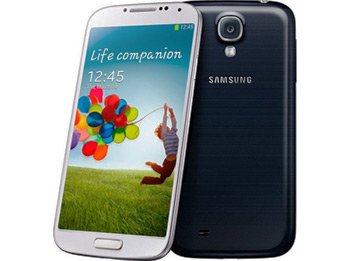 We will now reserve time to tell you that you need to take a quick look at the requirements below:
flash a custom recovery image on it (you can choose between CWM Recovery and TWRP);
find the new version of the MIUI ROM made for your smartphone;
;
locate Google Apps (the file is available a href="http://www.droidgator.com/how-to-download-gapps-pack-for-android/">here and flash it on your device;
charge the battery on your handset;
make a backup of the important data as well as apps on your phone;
synchronize the Contacts you have on your device with your personal Gmail account.
The MIUI ROM can start its flashing procedure on your smartphone from now onward. So keep a very close eye on all the actions we have in mind for this guide.
Instructions
After having downloaded the Google Apps package and the latest MIUI firmware on your laptop, you have to take them from there and send them all the way to the SD card of the handset.
Now turn off SIM PIN, then switch the Galaxy S4 GT-I9505 off to be able to smoothly enter the phone into Recovery Mode; press and hold, at the same time, Volume Up, Home and Power to boot the device into the needed mode.
The following should be performed now: a NANDroid backup. Which will happen once you choose Backup&Restore and then opt for Backup once more time.
Don't leave the Recovery Mode, stay so that you can wipe the system of the handset by choosing Factory Reset/Wipe Data, confirm this, opt for Wipe Cache Partition, confirm again and then select Wipe Dalvik Cache; confirm the latter action, too.
[sc name="banner-jos"]To be back in the phone's main menu once more, you have to opt for Go Back. There you will be required to choose the following options, one after the other: Install zip from SD card and Choose zip from SD card.
Flash the MIUI ROM now, then confirm this and repeat the tasks from "there you will be required to (…)" onward; this is how you will get the Google Apps zip file installed on the phone after the MIUI one.
You will afterwards be asked to choose Go Back. To reboot your Galaxy S4 I9505, you have to opt for the system restarting option. The smartphone is now complete with the MIUI ROM.