Update Google Nexus 7 with XenonHD Android 4.2.2 Jelly Bean Custom ROM
Rummaging online these past couple of days, we found a new custom ROM. It's name is XenonHD and its role is to update Asus Google Nexus 7 with Android 4.2.2 Jelly Bean.
So when we saw that, we had to write a tutorial for all of our readers who are interested in this. Our guide will work for beginners and pros alike.
Requirements
A word of warning for the former: find out how to root your tablet and do it before you install this update. Also, be careful not to forget to grab ClockworkMod Recovery, too.
These two tips are part of several more requirements that must be performed first. Here are the rest: charge the battery, get the correct USB Drivers for the handset on your tablet, turn on USB Debugging on it, make backups and use a Nexus 7 which is already factory unlocked.
To install the update we planned for today on your Google Nexus 7, you will have to follow some steps. We underlined them below. You should start with the first and go all the way from there to the last one.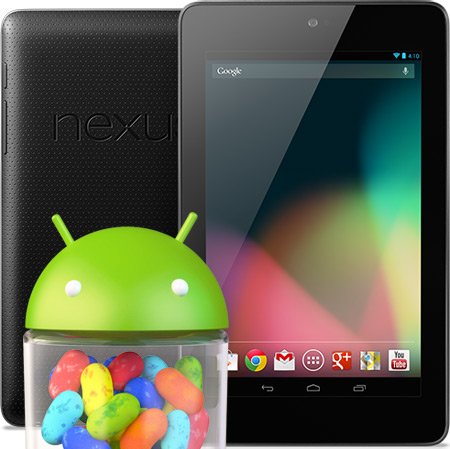 Instructions
Step one, thus, recommends you to download a couple of files; their names are Google Apps, available here and . After they're settled on your laptop, the latter must be connected to the tablet.
For the step coming up next, the second, you need to move the files from your comp to the root located into the memory card of the Google Nexus 7. Only when they are in that location should you switch the tablet off.
Switch the device on while selecting at the same time the keys labelled Volume Down, Volume Down and Power. The gadget is now in Bootloader Mode and you can follow the instructions that will appear on its display in a matter of seconds.
For step four you have to opt for BOOTLOADER and find RECOVERY; perform a full data wipe.
[sc name="banner-jos"]Step five will ask you to opt for Flash zip from SD card by pressing Power; to quickly select Choose zip from SD card, we recommend you to turn to Press once more and press it. In order to successfully choose the Android 4.2.2 ROM archive, you will have to press Power once again and then confirm this.
Find the GApps file and opt for it with the help of Power, too.
Step seven will need the following: go to +++++Go Back, choose the system restarting and wait for the Nexus 7 to reboot. This will result in the tablet being updated to the XenonHD Android 4.2.2 Jelly Bean custom ROM.