How to Unroot Samsung Galaxy Y Pro Duos GT-B5512
Unrooting is what happens when you don't find reasons to be content with your rooted device. Generally, gadget users like it when their precious tools have new features, a new Android and other new offerings.
But then there are users who would like to see them gone (and other things return). That will be our audience for today as we tell you how to unroot Samsung Galaxy Y Pro Duos GT-B5512.
Requirements
But please be aware of this: after the procedure is over, you will, indeed, get your warranty back along with factory settings and so on. But the one thing you won't be able to do again: use your custom ROMs. If, however, you don't care about those, then read the requirements below and then the steps in our guide. They will make your dream come true in a swift and carefree manner.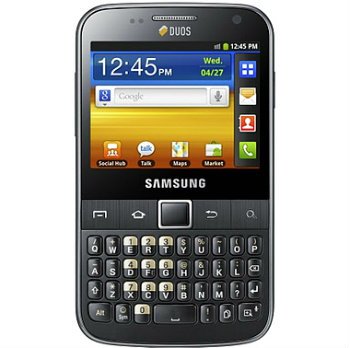 The pre-requisites are present on this list: have a rooted Y Pro Duos GT-B5512, download and then and, last but not least, charge the battery of the smartphone. Don't forget to backup your personal data and installed applications.
Important instructions
The pre-requisites should next be followed by the tutorial we've prepared for today.
Its step number one requests you to go and place the Stock Firmware and the Odin on the desktop.
When they're in their correct location, the second step to be performed needs you to go to these files and unzip them to the exact same place as in the step which started our guide.
Now go to Odin and use the double click method on it; it should open and step three will follow afterwards: select the option labeled PDA and click on it.
[sc name="banner-jos"]Step four will then tell you to opt for the Stock Firmware archive and checkmark these boxes: F. Reset Time and Auto Reboot; if you also see a third step labelled Repartition, you don't have to checkmark it. Just power the Galaxy Y Pro Duos (GT-B5512) off.
For step number five you are instructed to restart the phone into Download Mode like this: press and simultaneously hold the keys named Home, Volume Down and Power. Follow this action up by another one: plug the smartphone to the laptop and tap Start.
The handset will, for step six, prepare for the unrooting phase.
Step seven, the last one for today, will mark the rebooting of the phone and the end of the unrooting procedure. Success! The Samsung Galaxy Y Pro Duos B5512 is now yours to rediscover.