Update Galaxy S2 Plus I9105P to CM10.1 Jelly Bean 4.2.2 custom ROM
Samsung Galaxy S2 Plus I9105P has had many people in awe thanks to its strong performance, features and such.
Despite this, owners of this model started looking for a way to discover even more great things kept hidden inside the phone's hardware. We also did some searching and stumbled upon unofficial ROM based on the newest Android 4.2.2 Jelly Bean AOSP firmware: CM10.1.
The fact that this tool is not official means that your handset could come across minor bugs. There might also be issues such as Vibration functions and NFC refusing to work properly. But Bluetooth, GPS, SMS and so on function well. As soon as the developer behind the CM10.1 updates it, all these problems will go away via an update.
Requirements
The Galaxy S2 Plus I9105P will be ready to be updated after you first read these instructions: root the smartphone, install a custom recovery image on it, turn on USB debugging, make a backup via our instructions, charge the handset's battery, make sure the phone runs a stock Recovery and, at the end of the tutorial, sync the Contacts on it with your Gmail account.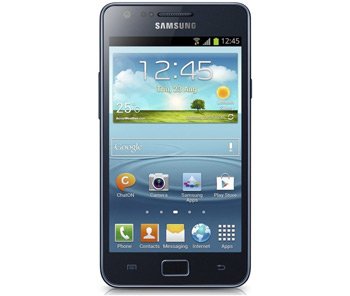 That was the deal with requirements. Below you have the guidelines which are responsible for your phone being updated to the latest Android 4.2.2 JB version.
How to flash CyanogenMod 10.1 on I9105P
Turn your notebook on, find the following zip files online and save them on it: and Gapps for this custom ROM, from this page. Leave the two packages as they are, then plug the smartphone to your laptop.
Go to the place where the zip files are downloaded; now take them from there and send them to the SD card root of your Galaxy S2 Plus I9105P. It's now safe to unplug the handset from the comp so you can first power it off and then make it reach Recovery Mode.
Your next task tells you this: opt for Backup&Restore from the Recovery Mode screen. Your next move should have you make a NANDroid backup (this is going to make it easy to revert back to the old ROM in case the tutorial does not go favorably).
Opt for Factory Reset/Wipe data; confirm this wiping task, then choose Install zip from SD card. Have the following option selected: Choose zip from SD card.
When you are done, locate the CM10.1 Unofficial zip, confirm its flashing on your phone and wait for it to be on the Galaxy S2 Plus I9105P.
Once that zip file is where it belongs, get the Gapps on your phone, too; and that's easy to do, as well, since all you need is to opt for Choose zip from SD card and confirm the action.
[sc name="banner-jos"]Go back to the Recovery Menu after the zip files are on the handset and then choose the phone's restarting option. It will take a bit for the boot to end.
Wait for the home screen of your phone to pop, then access your Google account, enter your details there and experience your handset updated to the Android 4.2.2 via the CyanogenMod 10.1 custom ROM.
NOTE: If the boot stage requires more than 5 minutes, you need to solve this by switching the phone off and after that repeat our guide till the update firmware is on the device at long last. The same has to be performed should your Galaxy S2 Plus I9105P enter a boot loop.