Install Android 2.3.6 XXMJ2 Official Firmware on Galaxy Ace GT-S5830i
Galaxy Ace GT-S5830i hasn't yet seen the features that XXMJ2 official firmware has in store for it. Besides landing Android 2.3.6 on your smartphone, this tool has many advantages up its sleeve. More on that in today's guide!
The new Gingerbread stock firmware was revealed this month. The countries it was created for are Ireland (O2), Italy and Slovakia. Don't use this tutorial if your smartphone doesn't run a custom ROM and isn't the Galaxy Ace S5830i one, because your device is going to get bricked.
The firmware we are using to update your handset today comes with KIES activated, meaning that you can upgrade the phone via KIES software. If you aren't using that method or our guide, you can always use OTA (by using the Software Update option under Settings menu).
The improvements
Your handset should sport the new firmware because it will feature an improved Favorite Contacts widget, the ability to see how much longer you have to wait while performing an OTA update, longer battery life so that you can use Phone Book Access Profile Bluetooth headsets, update to VZ Navigator with the newest 3D map improvements, mobile hotspot bug fixes and better security, better data throughput performance in environments with low 4G signal, a couple of Vcast apps, enhanced stability while moving between home screen panels, Visual Voice Mail updates, CMAS (short for Commercial Mobile Alert Service) and better stability for data connectivity whenever you disable Airplane Mode.
In case there's root access on your Galaxy Ace GT-S5830i, the update will revoke it. The internal and external SD cards will not be affected, but the system partition will be deleted. The important data will not be lost, though.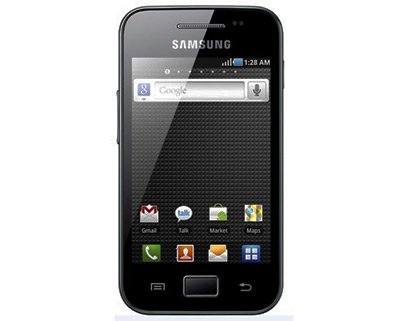 Requirements
If you've considered things through and decided to upgrade your smartphone, here's what you have to do before the start of the procedure:
turn on USB Debugging;
open your laptop, download from this page and flash USB drivers compatible with the phone on it;
charge your device's battery if the icon shows low charge levels;
follow this guide only should the notebook or comp run Windows.
make 2 backups, a standard one and a full NANDroid one (the complete tutorial is here);
on your handset and laptop you should turn off the security programs that come pre-installed.
Instructions
After you perform these pre-requisites, you have to download Odin from this page and then the custom firmware (the Italy version from here, the Slovakia version from here, the Russia file from this location and the Ireland version from this place. Each of the packages you just downloaded should be saved, so do that for now.
Then move on to this task: unzip the packages. When the content is on the laptop, you should enter the S5830i in Download Mode via these instructions: press and hold, together, Volume Down + Home + Power, stop doing that as soon as a screen of warning pops up and press Volume Up to boot the device in the Download Mode.
Next action to be performed: launch Odin as Admin on the laptop. Using the handset's USB cord, establish a connection between this device and your notebook. Once Odin finds the handset, you will see "Added!!" and a yellow ID:COM box; in case you don't witness a successful plugging, you need to flash the USB drivers all over again or use another USB port.
If there's nothing wrong with the connection, proceed to these actions: tap PDA, choose a file with CODE in the name, click on Phone, opt for a file with a MODEM in its name, click on CSC, choose a file which has CSC in its name, tap PIT and select a file that has this a .pit extension.
Choose, afterwards, the boxes that have F. Reset Time, Auto Reboot and Re-partition written all over them. Tap "Start"; by doing this, the new and official XXMJ2 firmware will go into an installation phase. It will end after some minutes have passed, which means that you should wait till the display restarts and "Pass" is on it. After the file is flashed on your Samsung S5830i, you need to unplug the latter from the laptop.
The Gingerbread 2.3.6 XXMJ2 and its goodies will become available after you launch this firmware. Its location can be reached like this: tap Settings and then About Phone.
Remember the NANDroid backup we urged you to create? Its purpose is simple: if you don't enjoy the new firmware, you can restore the old one by revoking the update with the help of the NANDroid backup file.
If you have questions, leave them in the field below and we'll help!