Update Galaxy S4 SPH-L720 with ForceROM custom ROM
Sprint is offering Samsung's Galaxy S4 SPH-L720 if you happen to use this carrier for your gadgets. Ever since this model was released by the manufacturer based in South Korea, people have wanted to buy it and try it out.
If the Galaxy S4 is your phone of choice and you want it updated to a custom ROM going by the name of ForceROM, you need to consider the tutorial written for this post.
We should first and foremost tell you a bit about the ForceROM. Like the fact that it comes with a lot of superb features that will improve the battery span of your phone and transform its performance into something even better. There's also the fact that this firmware is already rooted with new SuperSU app, it is Zip-Aligned and other wonderful things.
You will be able to experience improved notification logos, ad-blocking, an enabled USB debugging option, better text message and MMS limit, starting animation and so on. The user interface will shine once you get your Galaxy S4 updated with the ForceROM.
Requirements
The fact that you will no longer see unnecessary bloatware on your handset means this: you will be able to have considerably more space to store different files. To go through this update process, you should first root your smartphone. As soon as the device is rooted, you need to look for a good custom recovery image to install on the Galaxy S4 L720 for Sprint; in our experience, the one called ClockworkMod Recovery is the best, but TeamWin Recovery Project is also a good option.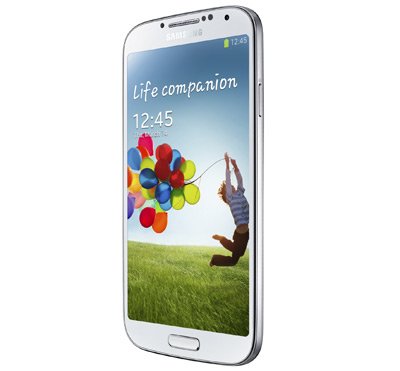 The battery of the smartphone will then have to be charged. Also, keep in mind the following recommendation: make a backup of every data you think is crucial for later use; at this point we also recommend making a NANDroid backup just in case.
How to install ForceROM on Sprint Galaxy S4
For the first step of our guide you should find this file, then download it on your laptop: . From the moment this file is on your comp, you have to take it from there and send it over to the handset's SD card for safe-keeping.
When that copy and paste stage is all done with, you will be advised to switch the Galaxy S4 off, seeing as that's the only way you'll get it in Recovery Mode after you press and hold, at the same time, Volume Up, Home and Power.
Now is the perfect moment to make a NANDroid backup if you have not already ticked that off your list; this is an operation that should happen like this: tap on the option you'll see labelled as Backup, then slide a key which has the color blue.
[sc name="banner-jos"]Once the action from just now has been confirmed, you should operate these tasks (they are going to wipe the phone's system): opt for Factory Reset/Wipe Data, choose Yes, have patience for a couple of seconds, select Wipe Cache Partition, make a confirmation and after that opt for Wipe Dalvik Cache; confirm the latter, too. Tap on Go Back.
Now that you've found yourself in the phone's main menu once more, you need to choose Install. After some minutes' worth of digging around, you should have found the ForceROM.
Opt for it to flash it on your handset. It's good to wait again, then choose Go Back.
After you opt for the phone's restarting, the Samsung Galaxy S4 SPH-L720 will have received the custom ROM update.