How to Root Samsung Galaxy S4 SGH-M919
Very soon, your Galaxy S4 SGH-M919 will have its own root access. This possibility will become reality only if a tutorial guides you through. This post is what you need to read if you want to root the phone. If you do, you'll find every single one of the steps that bring the gadget one step closer to your dream!
Your smartphone's choice of a CPU is this: quad-core 1.9 GHz. Its OS is Android 4.4.2 KitKat. Neither of them is affected by the upcoming root access. The handset's processor will move a whole lot faster and the OS will not disappear. The kind of Build ID we worked with was this: KOT49H.M919UVUFNB4. The owner of the Samsung SGH-M919 is free to use another kind.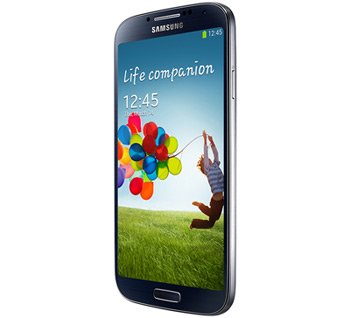 The benefits of this method
The app you'll be rooting your device with is powered by an SRS Server. Unrooting the phone will be easy; the SRSRoot works as a way to get your phone rid of the root access. You can download the app for free. With it, your smartphone can get customized. The SRSRoot software comes with other goodies, too. Such as tweaks for the battery to make it last more. Other than that, the rooting means root-only apps. Coming up next on your handset: custom ROMs, new features and superuser permission. There's admin permission, as well.
Your handset can't move on to an update without losing some of its content. For instance: if rooted, the phone will experience a revoked root access. When that's out of the way, the system partition will share the same fate. The internal / external SD cards and data will escape all of this. The phone's own warranty will also suffer a blow; but the latter is not a permanent thing. Numerous guides on how to retrieve it are to be found at a quick search.
Prerequisites
After all of the info about is digested, you will get the chance to start the smartphone's rooting. Before you enter the device in that procedure, you will need to apply pre-requisites. Don't skip any of them. And now we give you our requirements:
USB drivers that belong with your phone need to be downloaded from here on the notebook;
the Galaxy S4 SGH-M919 should contain a fully charged battery;
a couple of backups will always be recommended (if you don't perform some, your handset will lose its important data);
besides a standard set of backups you'll also have to create a full NANDroid backup;
the notebook used for this tutorial needs to run Windows;
the smartphone's security software should be turned off, so do that next;
your laptop's security software will have to be deactivated afterwards;
the phone's USB Debugging will need to be turned on.
Step by step instructions
You're now on your way to rooting the smartphone. You should thus concentrate on the steps we lined up for you in the next couple of paragraphs. Follow them and the root access will soon be attained!
What we have for you as a first step is this: launch, on your laptop's browser, this link. When the page is open, find a download button somewhere in there (you won't miss it). Your job is this: click on the aforementioned button. In no more than a few seconds, the SRSRoot will be downloaded from there onto your laptop.
The app should be installed on that device after you're done with the download. When the file's flashing is also done, open it.
For this next step you will be requested to have Unknown Sources tapped. This will happen after you've done the following: tapped Menu and then Settings on the M919. After Settings is turned on, the option called Unknown Sources will show up under it.
This step is directed at those of you who haven't activated USB Debugging. Do so now, then make sure that there's a connection happening between the laptop and smartphone. In order to begin the plugging, you will need some help.
The phone's USB cord is the tool which does all of that for you. After your products are intertwined, you will have to move on. This is the step you should perform now: tap Root Device (All Methods).
[sc name="banner-jos"]When this option's launched, the rooting will finally come to life. The procedure doesn't take long. Usually, all will be over in about 10 to 15 minutes. But if it isn't and the rooting actually needs over 15 minutes, the steps must be redone.
After the Samsung Galaxy S4 SGH-M919 is done with the rooting, it will require a rebooting. To perform this action, Reboot System Now has to be enabled.
After turning this option on, be sure to take a look at the goodies we mentioned in the tutorial. They will help you decide if the root access is something you wish to keep or not. If you don't want it anymore, the SRSRoot will take it away.
For questions regarding this procedure, use our comment box.