How to Unroot Samsung Galaxy Axiom SCH-R830
Samsung Galaxy Axiom SCH-R830 (US Cellular) is on the right track since the possibility of rooting it exists, too. Which is great to see, because so far developers have favored other, more popular models, from this manufacturer. In one of our previous posts we included the steps that could help root this smartphone. So if you want to have such a device, then read them attentively and follow all of them to avoid getting into trouble afterwards.
Let's say you just followed our tutorial and your phone is now ready to install custom ROMs, root-only apps and so on. You notice that there's no warranty anymore. What to do? The answer is simple: unroot the Galaxy Axiom R830. This procedure will also bring you back the factory settings of your handset. So why not try it out?
Requirements
If all of the above sounds very convincing to you, we will give you a group of very essential requirements, first: charge the battery of the smartphone, download and Odin tool on your laptop and remember to use this guide only if you rooted it beforehand with our guide that's also on DroidGator. Make a backup with your important data and settings.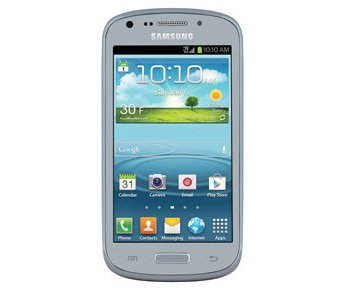 Everything is now ready for the unrooting of the Galaxy Axiom. Just follow the steps you will see under this paragraph. If you feel it takes too long, don't ever think of skipping any of them.
Important instructions
For step one we recommend these tasks: after placing the archives from our pre-requisites on your laptop's desktop, you should extract what files are inside them to the exact same location as just now. Then be sure to follow these actions up by double-clicking on the Odin file (which is an executable one); this is going to open the file and then you can click on PDA.
What comes after these operations is step number two, for which you need to opt for the Stock Firmware file that's on the comp's desktop. Now see if F. Reset Time and Auto Reboot are checked in Odin.
Step number three will need you to take a look at the box saying Re-partition; should it be unchecked, leave it just the way it is.
[sc name="banner-jos"]In step four, your tasks should include the following: switch the Galaxy Axiom off and reboot it into a mode labeled Download. If you have no clue on how to perform this, follow our lead and press + hold, at the same time Home, Volume Down and Power. That will quickly bring the handset in the required mode. After that becomes reality, you will be asked to take your time and make sure that the laptop and the smartphone are tightly connected to each other; for this you should use the USB cable pertaining to the SCH-R830. When you're done with that, you will have to find Start in Odin and tap on it.
Step number five will require the following to be done: wait till you see that the flashing of the firmware needed for this unrooting is over. It will all be completed in a matter of minutes.
Once the firmware is installed on the Samsung Galaxy Axiom, the latter is going to go into a rebooting phase and the tutorial will finally be over. The handset is now yours for the exploring!