Update Galaxy Mega 6.3 LTE SGH-M819N to Android 4.2.2 UVUAMK7
In need of Android 4.2.2 on your Galaxy Mega 6.3 LTE SGH-M819N? Have a look at this post and you'll find out the steps of updating this handset to the latest Android version!
To help us with the whole procedure we have chosen this new official firmware: UVUAMK7. This tool was launched this month for owners of the Galaxy Mega 6.3 LTE SGH-M19N living in the USA and using T-Mobile as their carrier. To update your device to the Android 4.2.2, you are offered two alternatives: OTA (which needs a handset with a stock ROM on it) via the the Software Update button under Settings menu or this guide. You won't be able to use Samsung's KIES because the KIES logo on the new ROM is not turned on.
The novelties
If you have a different smartphone on you, use a different tutorial. By following ours, your device will be bricked. Apart from that, the new firmware will, should your smartphone be rooted, erase system partition and revoke root access. The internal and external SD cards are not going to be affected; the important data inside your device will also be preserved.
A quick look at the novelties brought by the new firmware: a new set of sounds for wireless charging and low battery bug fixes, USB debug white-list, no Bluetooth audio streaming bugs, the possibility to long-press the WiFi and Bluetooth icons in Quick Settings so that you can easily toggle the on/off state, a new Gallery app with superior speed when loading and a whole new set of download notifications.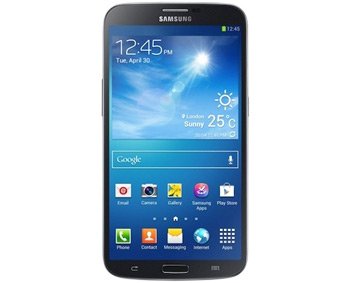 Requirements
Now on to the set of pre-requisites below:
turn USB Debugging on;
after you make a normal backup to save data, we advise you to create a full NANDroid one, as well;
you will find, on this page, USB drivers to flash on your laptop (make sure they're fully compatible with the handset);
your notebook must only run Windows;
if necessary, fully charge the handset's battery;
your notebook and phone are running security programs, so disable them and make sure they're turned off while following this guide.
Step by step instructions
There are two necessary packages to download on the laptop before the beginning of the update: Odin tool from this location and the Jelly Bean 4.2.2 UVUAMK7. The version for the USA T-Mobile should be downloaded from this place (file name: M819NUVUAMK7_M819NTMBAMK7_TMB.zip)
After these files are saved on the notebook, you need to extract them with one of these tools: Winzip or WinRar.
Once the contents are unzipped, you should boot the Galaxy Mega 6.3 SGH-M819N into Download Mode by following these steps: Volume Down, Home and Power must be pressed and held simultaneously, then you will need to to wait until the icon of Android and a screen of warning appear so that you can press Volume Up and finish this task.
Now be sure to continue like this: launch, on the notebook, the Odin as Administrator. Once done with that, a connection must be created between the phone and the laptop via the USB cord of your Galaxy Mega 6.3 LTE SGH-M819N.
Make sure the screen displays a yellow ID:COM box along with an "Added!!" message. If the connection doesn't turn up to be successful, install those USB drivers once again on the laptop or use another USB port.
Then do this: tap BL, select a file with BL in the name, click on AP, opt for a file with AP in the name, tap CP, opt for a file with CP in its name, tap CSC, choose a file which has CSC in the name, tap PIT and choose a file with an extension called .pit.
As soon as you see F. Reset Time, Auto Reboot and Re-partition on the display, remember to check each one of them, then click on "Start". The flashing of the UVUAMK7 will commence soon. So wait until this phase is over.

Once it is, your Samsung SGH-M819N is going to reboot and a message saying "Pass" shall turn up on the display. So now be sure to take the USB cable out from between the two devices to have them disconnected. Tap Settings, choose About Phone and look around for the new firmware.
Test it out for a while and, in case you think it's not as great as advertised, make use of the NANDroid backup file to make sure the previous ROM returns on your phone.
You should use the comment section below this post in case there's something you need to know or you have issues to signal.