Update Galaxy Note 10.1 WiFi GT-N8013 to Android 4.1.2 UEUCMI3 Stock Firmware
An update for your Galaxy Note 10.1 GT-N8013 to Android 4.1.2 UEUCMI3 is what you'll get if you stick close to our tutorial. It will teach you how to upgrade your tablet without making you scratch your head in confusion.
The new stock firmware came out this past October with an activated KIES logo. It's a very good tool if your gadget uses Cellular South as the main carrier. If that's the case, we should also warn you to use only the Galaxy Note 10.1 Wi-Fi N8013 for today's guide. Using the update tool on another gadget will brick it. And make sure your tablet comes with a pre-loaded custom ROM.
The fact that the firmware is KIES activated means the following: you can't use the KIES software to upgrade your device. You can either use our tutorial or the OTA method (by using the Software Update button under Settings menu). After you have the new firmware on your tablet via our guide, you will be in touch with these new features, options and so on: Google Now, mini apps, all share, touch anticipation, a fixed frame rate of 60 fps, connect and sync email updates, triple buffering, automatic adjustment for widget size, free style widget, a new keyboard, group cast, extended vsync timing and pop up play.
Today's Jelly Bean 4.1.2 UEUCMI3 is the sort of tool which will affect your tablet if the latter is rooted. In other words: your device's system partition will be deleted and the root access will go away. On the other hand, all of your important data will remain where it is; also, your tablet's internal and external SD cards won't be affected.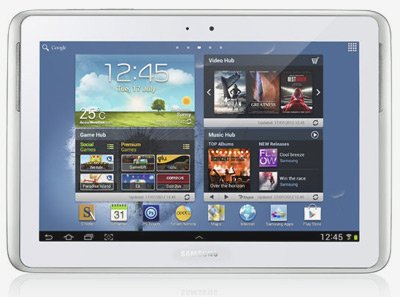 Requirements
How about we introduce you to these requirements next:
open your PC or laptop to download USB drivers for the Galaxy Note 10.1 GT-N8013 on it;
enable, on your tablet, USB Debugging;
charge the gadget's battery in case the battery levels are low;
turn off every single software program working on your tablet and the notebook (or comp);
your comp or laptop must have Windows on it instead of a different OS;
make regular backups and a full NANDroid one (the tutorial is here).
Instructions
What should happen from now on includes you following our update steps.
The one to start our guide prompts you to and then Odin tool from this page on your laptop.
The packages must then go through an unzipping phase after which you need to boot the tablet in Download Mode as described next: simultaneously press and hold Power and Volume Up, let go of them as soon as you see the Android logo and after that press Volume Up.
The Odin we told you to download before must be launched as Admin on your notebook. After you do that, the tablet and your laptop must be connected to one another; use the tablet's USB cord to establish the connection.
After Odin lets you see a yellow ID:COM box and a message that reads "Added!!", you will know that the plugging happened. But what if the connection fails? You can, in this case, install the USB drivers a second time or simply use another USB port.
Move on by performing these important tasks: click on PDA, opt for a file that has CODE in its name, tap on Phone next, be sure to choose a file with MODEM in the name, tap CSC, look for a file with CSC in the name and select it, then tap PIT and search for a file which should have a .pit extension; opt for the latter, as well, after which you need to check these 3 boxes in no particular order: Re-partition, F. Reset Time and Auto Reboot.
[sc name="banner-jos"]Continue by doing the following: tap "Start", wait for the new firmware to be flashed on your tablet, then for the installation to be over. Which will only happen when the Galaxy Note 10.1 N8013 reboots and shows up with "Pass" on the touchscreen. When the restarting and the message are shown, you can unplug the devices from each other.
Return to your tablet, tap Settings on it, select About Tablet and look for the Jelly Bean 4.1.2 in that section. After you launch the new firmware and take it for a spin, you may or may not like it.
If the latter happens, you can use the NANDroid backup file to restore your gadget to the previous ROM; this file will revoke the update process after it's used.
If you want to ask us something about the procedure or you meet with issues, feel free to leave a comment below.