How to Install Android 4.2.2 XXUANC1 on Galaxy S3 Mini GT-I8200N
Galaxy S3 Mini (Value Edition) GT-I8200N is now added to our list of smartphones. This is possible thanks to XXUANC1, which will smoothly update your phone to Android 4.2.2.
March of this year is when the new firmware came out for Germany. Its presence on your Galaxy S3 Mini I8200N will have loads of pros. But each of them will only become available should you use the right phone version. Avoid bricking another model by using a different tutorial if your phone isn't the one we recommended.
The novelties
Every handset updated to the Jelly Bean 4.2.2 will experience many changes for the better. Thanks to them, your device will last more, perform loads better and deliver other nice novelties for you to discover. You will see goodies such as customization tweaks, a new Gallery app and low battery bug fixes. Besides these, your handset will get a taste of the following: the option to long-press the WiFi Bluetooth icons in Quick Settings in order to be able to toggle the on/off state.
There are other features to look forward to: superior Bluetooth audio streaming and an enhanced set of sounds for wireless charging. The last couple of novelties is made of these: a USB debug white-list coupled with a new set of download notifications.
You will face some unwanted things if your phone is rooted and you update it. The system partition, for instance, will be deleted and root access shall be revoked. Good news is that you won't lose the important data or the device's internal and external SD cards.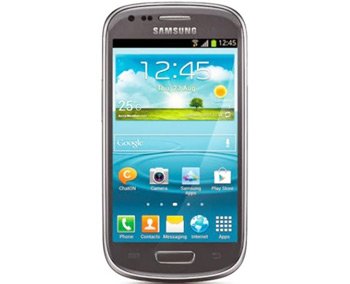 Prerequisites
Once you are aware of what might happen after the update's performed, time for pre-requisites. They ask you to:
create a full NANDroid backup, using these detailed instructions;
your handset's battery needs to be fully charged;
turn off the security software flashed on the Galaxy S3 Mini GT-I8200N and the laptop;
store your phone's data via backups;
USB Debugging should be enabled on your smartphone;
download USB drivers for your phone on the laptop;
only Windows should be installed on your notebook.
Step by step instructions
Having just gone through the preparations above, start the upgrade by downloading some packages on the notebook you use.
They're these two: the and Odin v3.09, available on this page. Each of these packages has some files that must be extracted on your laptop, so use WinRar for the unzipping phase.
Once you spot a file called Odin v3.09.exe, time to open it on the notebook. You can now proceed to the next step. For it, you should enter the Galaxy S3 Mini GT-I8200N in Download Mode.
This sort of action is done by pressing and simultaneously hold Home, Power and Volume Down until you come across a boot screen. When this one pops up, you need to just press Volume Up.
For the next task, you should use the USB cable which comes with your handset. Its purpose is to connect the handset to your laptop. The plugging is going to end in success only after the Odin shows up with a blue sign. When it does, you can move on. But if the necessary sign fails to come up on the screen, time to redo the guide.
Once the connection is established between the devices, you should take the firmware file from where it is and do this: move it to AP / PDA.
In a couple of minutes, the screen will welcome some boxes; two of them must be ticked, and they're F. Reset Time and then Auto Reboot. Re-partition shouldn't be checked; if you see that it is, uncheck it and then go ahead and click on "Start".
This is the action that needs to be performed if you want to land the new firmware on your handset. After you tap that, wait until the process ends. It will all be over after the screen has a "Pass" message and the Galaxy S3 Mini GT-I8200N restarts soon after on its own.
[sc name="banner-jos"]If the latter happens, you should just unplug the phone from your laptop, then have a go at the XXUANC1 on your own. To discover all of the goodies resulted from the upgrade, do this: tap Settings, then About Phone. Launch the firmware afterwards and that's all there is to it.
The XXUANC1 may not rise up to expectations. If that's the case, get a hold of the former ROM via the NANDroid backup file. The drawback of this method: you won't have an updated device.
Comments and questions are welcome!