How to Update Galaxy Note 2 GT-N7100 to Android 4.3 ZSUEML1
Galaxy Note 2 GT-N7100 is scheduled for an update. Which is possible because ZSUEML1 official firmware came out this month to land Android 4.3 on your phone. This new ROM is now available for Hong Kong and Taiwan.
You should take advantage of the new firmware, especially since there are many novelties it brings. The first of them are the following: new features, a great performance due to the many tweaks and options and a superior battery life thanks to loads of numerous tweaks. The next set of goodies includes no bugs, new apps and numerous customization options.
The Galaxy Note N7100 can get the Android 4.3 with either our tutorial or Samsung's KIES. The KIES logo is activated, hence the possibility to use the latter method. But be careful to have a stock ROM flashed on your device beforehand. If you go with our guide, you need to use only the Galaxy Note 2 GT-N7100; a different model is going to be bricked if you use this tutorial on it.
A rooted Galaxy Note 2 implies some disadvantages, too. Here they are: the root access will be revoked and the system partition will be erased. If you're worried about losing your handset's important content or internal/external SD cards, don't: they will not be affected. If you're alright with these cons, prepare for the upgrade.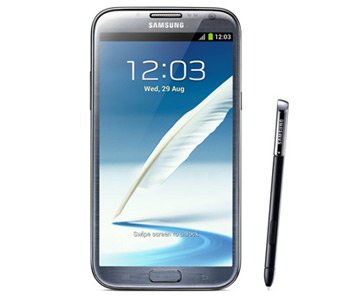 Prerequisites
The preparations must begin with some requirements:
charge the battery which is running inside the handset;
look online for USB drivers which must be compatible with your handset;
flash them on the notebook afterwards;
there are, on your laptop and smartphone, some security programs that must be turned off while you're dealing with the procedure;
your Galaxy Note 2 GT-N7100 needs to have its USB Debugging enabled, so do it;
a standard backup must be created, as well as a full NANDroid backup, made with these instructions;
your laptop must sport, as its operating system, the Windows one.
Step by step instructions
Up next you will see the steps required for today's upgrade.
We will begin by telling you to download these two files on your notebook: Odin tool 3.09 from here and the Jelly Bean 4.3 ZSUEML1 for Taiwan and Hong Kong. Each of them will then have to be extracted with a special tool; we recommend WinZip and 7Zip as the best options out there.
Once the unzipping has been performed, time for this step: enter the smartphone in Download Mode. For that, we advise the following method: simultaneously press and hold Volume Down and Power till the logo of Android and a screen of warning pop up and after that click on Volume Up.
You will now be able to open Odin on the laptop as an Admin.
The upcoming step needs this from you: tap, for the following step, BL, select a file with BL in the name and then do the following: click on AP, opt for a file with AP in the name, tap CP, opt for a file with CP in its name, tap CSC, choose a file which has CSC in the name, tap PIT and choose a file with an extension called .pit.
You will now be asked to do as follows: check a bunch of boxes which must be the ones labelled Re-partition, F. Reset Time and Auto Reboot.
The part that comes now needs you to follow these instructions: after you find "Start", you should tap it so that the ZSUEML1 can be flashed on the smartphone as soon as possible.
Once you notice the Galaxy Note 2 GT-N7100 restart on its own and the display showing a "Pass" message colored in green, you can move on to the last stage of our guide.

Which looks like this: go and take the USB cord out so that the connection between the phone and the laptop can be disabled. If you're done with the unplugging, be sure to give the new firmware a try. But first, you have to find it by tapping Settings and then this option: About Phone.
If you're not satisfied with the performance of the ZSUEML1, try and restore the handset's old ROM. Which is possible if you use the NANDroid backup file. If you do, you should be prepared for the smartphone's update to be cancelled.
Do you have questions for us about the upgrade? Leave them below and we'll answer them as soon as possible.