Update HTC One X to CM10.1.1 Jelly Bean 4.2.2 custom ROM
CM10.1.1 ROM is aimed at HTC One X, the model with Android 4.2.2 Jelly Bean. If you flash it on this phone, you will soon love how it performs thanks to many wonderful options, features and so on.
Take it from us: you will experience, with the aid of this tool, all the excellent ways in which your device shall perform once you install the CM10.1.1 on it. Add to that the fact that there are no security problems the kind of which were present on the older version of this particular tool.
Requirements
Every one of the tutorials we have posted so far contains a list of mandatory pre-requisites. So let's find out what the ones for this post are: root the smartphone, install a custom recovery image on the HTC One X after you root it first, then use the unlocked version of this phone, charge the battery unit, turn on USB Debugging and create a backup using this tutorial. Your laptop will need to have its Fastboot and ADB both configured.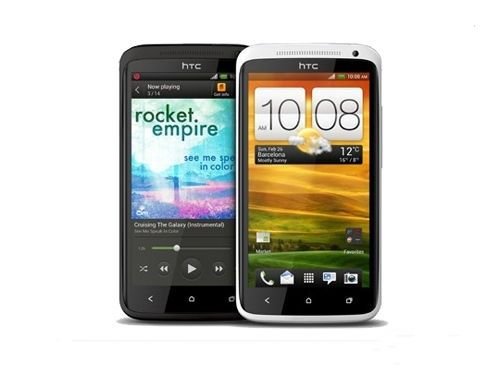 How to flash CyanogenMod 10.1.1 on HTC One X
Then you will have to follow the list of mandatory steps below. They are the ones that will land the CM10.1.1 on your HTC One X.
So download, for the first step, the (file name: cm-10.1.1-endeavoru.zip) on the laptop. Unzip its content and you will run across something called boot.img.
Be sure to do as follows after the package is extracted: connect, with a USB cord, the handset to the laptop; now take the Android 4.2.2 ROM zip from the notebook and send it all the way to the phone's SD card root. You should now copy the boot.img and paste it to a folder you should name android-sdk-windowsplatform-tools.
After the smartphone is turned off, you need to start it into fastboot mode/bootloader by powering the phone on and simultaneously pressing and holding Volume Down and Power; then find the android-sdk-windowsplatform-tools and launch Command Prompt by using Shift, then right-clicking on it and then tapping Open Command Line.
When you are done, you will be required to do the following: enter
fastboot flash boot boot.img
and then press ENTER when you are done. Type in
fastboot reboot
and click on ENTER one more time.
Some instructions are going to pop on the screen, so follow them and then opt for BOOTLOADER. Choose RECOVERY and after that select Factory Reset/Wipe Data with Power.
Wait, then select Wipe Cache Partition and Wipe Dalvik Cache with the same button. After that return to the Recovery Screen.
Select Install zip from SD card. Find the file needed for the update and then choose it with Power.
To select Choose zip from SD card, be sure to tap Power again and then opt for the JB 4.2.2 custom ROM zip with Power (you will find that file via the buttons for Volume).
[sc name="banner-jos"]After the file is selected, you should confirm its flashing and then wait for that to be over with before you can do the following: go to +++++Go Back+++++.
The HTC One X will need to be rebooted in the next stage of this tutorial; so opt for the system restarting option and wait for the process to end after a couple of minutes' wait.
The CM10.1.1 Android 4.2.2 custom ROM is now officially part of your handset. Go explore it and return to tell us what you feel about it being on your HTC One X.