How to Install ClockworkMod Recovery on HTC One X GSM
HTC One X GSM was lacking the latest ClockworkMod Recovery version, namely v5.8.4.0. And that made us look for a way to help you get it on your smartphone sooner rather than later.
After a bit of digging around, we finally discovered what to do. Which resulted in what is today's guide on how to flash the CWM Recovery v5.8.4.0 on your HTC One X.
The fact that you will see this kind of tool on your handset soon will make a world of difference. In the sense that you will be able to get different neat tools, such as custom ROMs just to name one. Also, a custom recovery tool is better and more popular than default recovery thanks to its wide array of great features.
Requirements
But, if you wish to get the CWM Recovery v5.8.4.0 on your phone, you should first find out the following: this instrument if going to mess with the device's warranty. To get the latter back, you will have to do the following:
flash official firmware;
reset the flash counter via an app called TriangleAway (but this only applies to gadgets made by Samsung).
The first operations to perform before we let you know how to get the newest CWM Recovery is shown here: root your HTC One X GSM with one of our tutorials, find an app known as ROM Manager on your smartphone, use a model that is fully unlocked, create as many backups as you want (we always recommend the owner of a gadget to also backup the data on the internal memory to a dedicated memory card), flash USB drivers for your handset on the laptop you usually work with, charge the phone's battery if it's completely empty (or close to that) and turn on USB debugging on your smartphone.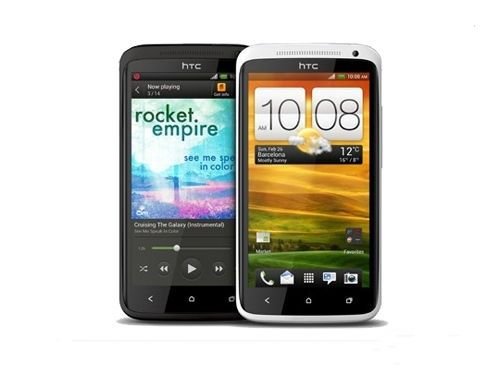 Getting that out of the tutorial's way, we should now describe the exact tasks that are needed from now on for a smooth installation of the CWM Recovery v5.8.4.0. They are below, so don't miss any of them.
Instructions
Set your concentration first on downloading that we told you to find in our pre-requisites, then have it flashed on your smartphone.
For the next step you should go to that app; when you see it, simply tap on an option that is labelled Flash ClockworkMod Recovery. For all of the previous instructions to work, your handset must have a viable Internet connection. So now that you are done with these tasks, you need to move on to different ones.
One of them is telling you to do the following: wait a couple of seconds for a screen to appear. After that happens, you need to confirm the exact model of your phone; because the ROM Manager is going to want that from you.
[sc name="banner-jos"]So here's how to do that: tap on Device first. A bunch of guidelines will pop on the display; follow all of them. There are two options: a touch CWM Recovery and a non-touch version. Opt for one of them, then wait for the ROM Manager app to download it.
After the process is done, the variant will have to be flashed on the One X by the same app as before.
Once the CWM Recovery v5.8.4.0 is featured on your HTC One X, you can check it out. If you wish to boot into Recovery, you will have to do as follows: launch the ROM Manager and after that tap on Reboot into recovery.