Update HTC Amaze 4G to CyanogenMod 10.1 Jelly Bean 4.2.2 Custom ROM
HTC Amaze 4G is our choice for today's tutorial on how to update it to Android 4.2.2 with CM10.1 custom firmware.
The tool is made especially for this model, so you should expect more improvements, better performance, improved speed and so on.
Requirements
To make the procedure go down without hiccups, you have to watch out for the following requirements: use the T-Mobile's HTC Amaze 4G which comes bootloader and carrier unlocked, charge the smartphone's battery, flash the correct USB drivers for it on your laptop, download the and Google Apps (you must select the file labelled gapps-jb-20130301-signed.zip) on your comp, turn on USB debugging and make a backup via our complete instructions (so that there won't be any serious issues later on, we advise you to also backup the content of the internal memory to an external SD card).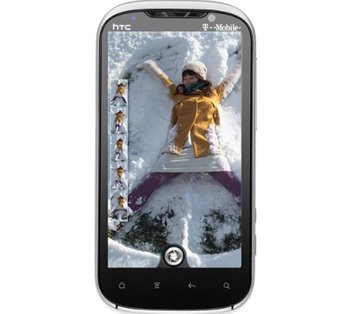 Instructions
Once you are done with the pre-requisites, here is what should be done so that the update is flashed on your smartphone.
Plug, for starters, your handset to your notebook and then transfer the two zip files from the laptop to your smartphone's SD card without unzipping their content. At the end of this task you should unplug the devices from one another.
Next move that you will be required to perform: switch the HTC Amaze 4G and make it reach Recovery Mode by pressing and holding, at the same time, Volume Down and Power; after the device boots into HBOOT menu, you need to opt for Recovery.
Once you are in the Recovery Menu, you will be told to operate several tasks which are going to wipe your phone's system. The first of them should happen like this: opt for Factory Reset/Wipe Data and, after you are done, confirm it by choosing "Yes". The second wiping task needs to be done in the following manner: when you are back in the Recovery Menu after the previous task, you should select Wipe Cache Partition. The last action of wiping: choose Wipe Dalvik Cache. These shouldn't take long.
When they're over, you have to opt for these two: Install zip from SD card and then Choose zip from SD card.
After you find the custom ROM .zip file, you have to opt for it with Power. The flashing of the firmware update will begin after you confirm the flashing of the previous file on your handset.
Wait for that to happen, then repeat the actions from the previous paragraph so that the Gapps package is also installed on your phone (instead of the CM10.1 zip file you need to opt for the Google Apps .zip one).
Return to the Recovery Menu of your HTC Amaze 4G once the two zip files are on it. Now choose the option called the System restarting.
Your device is going to boot into the CM10.1 Unnoficial Build ROM after a bit of waiting. When you're done with this guide, you should go and see what it can do in its updated stage.
NOTE: If you don't like this new experience, you can return the phone to its original ROM. For that, you have to opt for Backup & Restore; next up: choose the ROM you want from a list and have it restored on your smartphone.
A message which reads "Status 7 error" may appear on the screen of your handset. To get it out of the way, do this: install a compatible kernel on the device and then flash the CyanogenMod 10.1 Unnoficial Build ROM on it. In case you cannot get your Amaze 4G unstuck from an infinite boot loop, you need to perform the following: Wipe Cache Partition and Wipe Dalvik Cache. Then restart your device.