Update Galaxy Note 8.0 N5100 to XXBMC9 Jelly Bean 4.1.2 Official Firmware
Samsung Galaxy Note 8.0 N5100 is, starting from now, on the list of smartphones which can offer its owner Android 4.1.2. You know what this means: no more security issues and plenty of neat features and whatnot.
Today we will provide a guide on how to flash this update on your device with the help of official firmware whose name is XXBMC9.
Requirements
First of all, you will need to perform some actions that fall in the category of pre-requisites. Start them off like this: download Odin tool 3.07 and for this phone on your computer, take a look at the battery icon and charge the unit it it's already empty. Last requirement: make backups of your important data.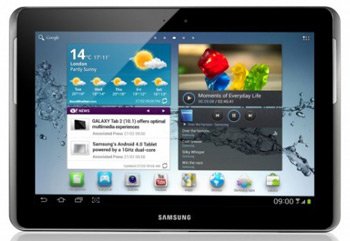 Steps are now in order. If you follow them closely, your Galaxy Note 8.0 GT-N5100 will be able to show you what the Android 4.1.2 is capable of.
Important instructions
After you've downloaded the two files from earlier on your laptop, you have to extract them for step number one. Once you see a .tar file and an Odin tool 3.07 executable one, you will know that the extraction went well.
Now you should proceed to step number two, which will need you to turn the gadget off; this will make it easier to enter a mode known as Download; the latter can be easily attained if you press + hold Home, Volume Down and Power at the same time. The display of the tablet will show the logo of the manufacturer behind it; which will tell you that the device is one step closer to be in the Download Mode.
Step three is now on the scene; its actions are as follows: run the Odin tool file as Administrator and then do the necessary to have the Note 8.0 N5100 in close connection to your laptop; you will find out if the two are plugged to each other the right way if Odin shows "Added!!". Here is what to do if that fails to happen: work with a different USB port.
For step four, your task will be to opt for some files that must be installed on the tablet; but if you see neither of them, no worries, simply ignore what you'll see below. So here are the files you are expected to notice and choose:
– a file which has .tar; click on PDA to see it appear on your device's screen;
– a file with MODEM as part of its name; you should see it pop on the display only after clicking on Phone;
– a file wearing CSC as part of its name; click on CSC to be able to spot it;
– a file with .pit; click on PIT to not miss it.
[sc name="banner-jos"]If you haven't noticed any of the files from step four, simply see whether or not F. Reset Time and Auto Reboot are chosen in the Odin window. If they are, then also verify if Re-partition is opted for (this should happen only if you saw and selected the .pit file from the previous step).
For step six you have to tap on Start.
The update process will now enter its downloading mode. Wait for the Galaxy Note 8.0 N5100 to reboot as soon as the flashing is done; a message saying PASS in green will let you know of that.
Disconnect the tablet from your laptop. Your tablet is now updated to XXBMC9 Jelly Bean 4.1.2 official firmware.