Update Galaxy S3 I9300 to ZNEMB1 Android 4.1.2 Jelly Bean China Firmware
The number of people who've wanted to know how to update their Samsung Galaxy S3 I9300 to Android 4.1.2 Jelly Bean has probably grown even more these past few days.
It's for them that DroidGator has prepared a guide which will help with that. We shall teach you how to install ZNEMB1 Android 4.1.2 Jelly Bean China official firmware on your smartphone by providing the necessary requirements and steps in the upcoming paragraphs.
Requirements
The pre-requisites sound like this: charge your device, install USB Drivers made for it on your comp, turn on USB Debugging, make a full backup and be sure to have a phone that is unlocked by producer. You'll find the steps that are part of our guide in the following paragraph.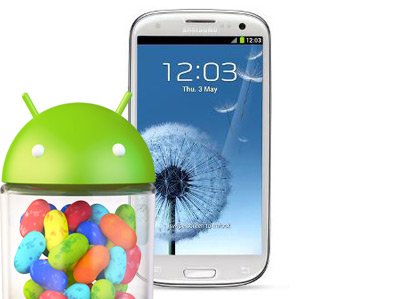 Instructions
It all starts, as usual, with step one: your laptop should feature files called and ODIN v1.85. Then the same device should also contain the archived files that are inside the first file we just mentioned. The Galaxy S3 I9300 will have to be turned off after you're done with the previous instructions.
The second step will prompt you to launch ODIN tool on your laptop, plug the smartphone to it and then opt for some files. Here are the latter:
– choose the one that has CODE in its name; it should come on-screen as soon as you click on PDA;
– opt for the file with MODEM; the way to reach that one: click on Phone;
– select the file bearing CSC as part of its name; click on CSC to have access to it;
– the file which comes with .pit as part of its name; you will have to click on PIT to open it.
We've mentioned all of these files above, but there's a high chance you won't see any of them. If that comes to be, then forget our recommendation and just check Auto Reboot; you need to check F. Reset Time, too. And if you happen to have seen the .pit file and chosen it, then you should check Repartition.
[sc name="banner-jos"]For step three you will need to click Start and wait for the installation to begin and then end a couple of minutes later. When it's done, simply wait for your Samsung Galaxy S3 GT-I9300 to slowly restart.
Step four will look like this: have patience till you spot the phone's home screen. When it does that, the fifth step will tell you to disconnect your Galaxy S3 I9300 from the laptop and find the Android 4.1.2 ZNEMB1 firmware in the "About phone" section. Have fun with your new update!