Update Galaxy S3 SGH-I747 to SlimBean Build 7 Jelly Bean 4.2.2 Custom ROM
Galaxy S3 I747 which is available on AT&T is going to put on display new stuff if you allow it to receive SlimBean Build 7 Jelly Bean 4.2.2 custom ROM in the form of an update.
You get access to the previous custom ROM by following our tutorial. Here are a couple of the most important features brought on by the update: translation updates, Privacy Guard and all sort of other awesome features.
Requirements
Every single one of the features just discussed – and all the others we haven't mentioned – will be on your smartphone as soon as you follow our steps.
But before we get to them, here is a look at the requirements your device must consider: create a backup (you must use this tutorial), charge the phone's battery unit until the moment you see it's finally full, turn on USB Debugging, flash USB drivers for the handset on your smartphone and use the Galaxy S3 SGH-I747 for this guide.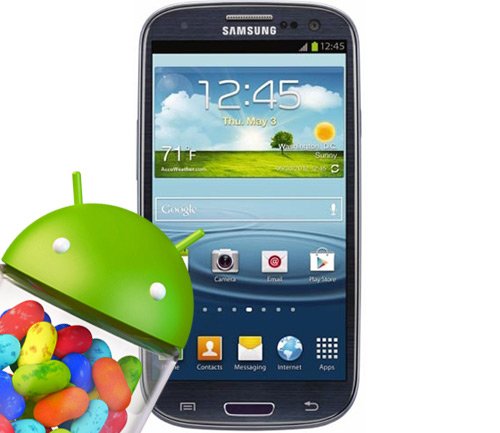 How to flash SlimBean Build 7 on Galaxy S3
Download, as a first step, the following on your computer: the and .
Plug, when the zip files are on the notebook, the smartphone to the latter device and then take the two packages from their location to a new one; the latter needs to be the handset's SD card root. After the transfer has ended, you need to power the Galaxy S3 I747 AT&T off.
Once it is no longer plugged to your laptop, your phone should be entered into Recovery Mode by doing as follows: press and simultaneously hold Volume Up, Home and Power.
After the display of the I747 commences to flash at you, you should stop pressing + holding those three keys and just make a NANDroid backup of the phone's ROM; which is easy to conjure, since you only have to do the following: choose Backup&Restore and after that select Backup and you will be done.
After you are over with that task, you will be asked to complete another one: return to the main recovery menu and opt for this option: Factory Reset/Wipe Data. Then confirm it by choosing Yes.
Now return to the Recovery Menu and opt for Wipe Cache Partition. Confirm this action, then select Wipe Dalvik Cache.
There is another group of options you should choose next; here they are: Install zip from SD card and afterwards Choose zip from SD card.
As soon as those options have been chosen, you need to flash the 3564-slim-d2att-4-2-2-build-7-official file by doing the following tasks: find it and then press Power to opt for it; when that's over, you need to choose Yes so that the action is confirmed.
[sc name="banner-jos"]The installation shall commence at once, so wait for it to end, then flash the Gapps file by repeating what you performed for the installation of the other file.
You are now advised to pay a visit to the phone's recovery menu once more after the two files are on the Galaxy S3 SGH-I747. Once you arrive there, you need to opt for the system rebooting option. The device is going to boot into the Jelly Bean 4.2.2 SlimBean Build 7 custom ROM. Learn what this means for your I747 and tell us what you think about this particular update.