Update Galaxy S4 SGH-I337 to SlimBean Build 7 Jelly Bean 4.2.2 Custom ROM
Galaxy S4 I337 can be ordered from AT&T and it's a device which does not require much to be updated to SlimBean Build 7 Android 4.2.2 Jelly Bean custom ROM. The tutorial we have written just recently boasts the steps which are a must if you aim for this upgrade.
We will, in the next couple of minutes, show you a bunch of features you can expect from the update: m7tmo and m7att compatibility, improved privacy guard, the features from the Android 4.2.2 JB version, translation updates and many more.
Be absolutely sure you want this tool on your Galaxy S4 SGH-I337 from AT&T. Why? Because if you don't follow all of our steps, your smartphone will have very high chances of breaking. So be careful.
Requirements
Allow us to shed light on the pre-requisites we want you to catch up on before you install the SlimBean Build 7 custom ROM:
download the and on your PC;
make backups using this tutorial;
install USB drivers on the notebook;
charge the battery;
enable USB Debugging.
The steps above are the ones you should follow to flash the update on your Galaxy S4 I337.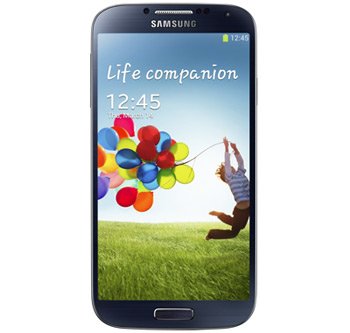 How to flash SlimBean Build 7 on Galaxy S4
The one which is number one on the list will have to take place in the following way: plug the handset to your comp and, after the files from above have been saved on it, you have to copy them from the device and then paste them to the handset's SD card root.
After that, do as follows: unplug the devices from one another, power the handset off and enter it in Recovery Mode by pressing and holding down, at the same time, Volume Up + Home + Power. Wait for the phone's touchscreen to flash and then let go of all those three keys.
Once the phone has safely reached the Recovery Mode, you have to make a NANDroid backup by opting, first, for Backup&Restore and then choosing Backup.
Have patience for the backup to be over and then return to the smartphone's main recovery menu and opt for Factory Reset/Wipe Data. After you confirm it via "Yes", you should go again to the Recovery Menu; there, opt for Wipe Cache Partition.
After that choose Wipe Dalvik Cache and then opt for Install zip from SD card.
Next: select Choose zip from SD card and choose the custom ROM file with Power; confirm the file's flashing via "Yes", then wait until the file is on the smartphone.
[sc name="banner-jos"]To also install the Google Apps on the Galaxy S4 I337, you need to do this: opt for Install zip from SD card, then for Choose zip from SD card and afterwards opt for Google Apps file via the same Power key; confirm this. Then be sure to return to the device's main recovery menu.
If you are there already, you need to choose the phone's restarting option. The handset is going to boot, in a couple of minutes, into the update tool. And, now that your phone has the Jelly Bean 4.2.2 SlimBean Build 7 custom ROM, you will get to come across all those features we mentioned, and more! So go out and explore your updated Samsung Galaxy S4 SGH-I337 and leave a comment below on how much you like it. Or dislike it.