Update Galaxy S3 SCH-I535 to SlimBean Build 7 Jelly Bean 4.2.2 Custom ROM
Verizon Galaxy S3 I535 is in for a pleasant surprise: a tutorial on how to install SlimBean Build 7 Android 4.2.2 Jelly Bean custom ROM on it. We hope you will find this helpful.
Before we start this, however, all you owners of this model should know that there are many features which you will definitely like after you follow the guide. Let us exemplify with a couple of them: QS to navrings, Privacy guard and the list could go on and on. By grabbing the tool we will use for the update you are also about to receive the whole array of features that are included in the whole Android 4.2.2 Jelly Bean OS version.
Requirements
All ready to go? If yes, have just a little bit more patience as we introduce you to some requirements: create a backup (you can use this tutorial), flash the appropriate USB drivers for the S3 SCH-I535 on your personal computer, charge the battery of the smartphone, turn on USB Debugging on it and don't use a different model for the guide.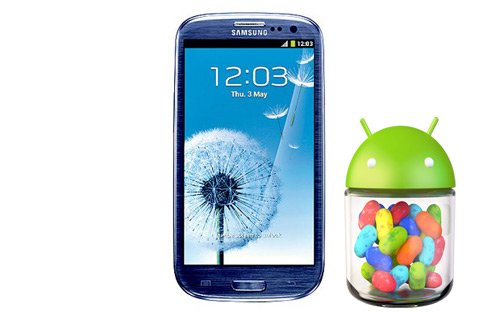 How to flash SlimBean Build 7 to your Galaxy S3
Then you'd better begin the tutorial with this: download Google Apps and the SlimBean Build 7 Jelly Bean 4.2.2 custom ROM on your notebook.
If the packages are, both of them, all settled on your laptop, then it's high time you also did the following: plug, with the phone's USB cord, the Galaxy S3 I535 to the notebook and transfer the two packages from its desktop to the SD card root of the handset, after which you should power the phone off after you've unplugged it from the PC.
Then do this: at the same time press and hold down Volume Up, Home and Power and afterwards let go of them the second you spot the screen starting to flash.
What you just did was meant to throw your I535 into Recovery Mode. Now take the ROM that is on the phone at this moment and create a NANDroid backup of it; for the backup to go as planned, you need to choose Backup&Restore and after that be sure to choose Backup, then return to the Recovery Menu.
Your next couple of tasks are the following: choose Factory Reset/Wipe Data, opt for "Yes" to confirm the task, then have patience.
When you are done, you should continue by going to the Recovery Menu again; there, you have to opt for Wipe Cache Partition. Then choose this: Wipe Dalvik Cache.
Your next move: opt for Install zip from SD card. Then select Choose zip from SD card and flash the SlimBeam ROM (3559-slim-d2vzw-4-2-2-build-7-official) file; to install it on the handset, you need to first press Power to choose it and then confirm with "Yes".

Now wait until the file is on the device before you install the Google Apps file like how you flashed the SlimBean one not too long ago. And so, after these tasks are completed, you can return to the Recovery Menu like before.
Are you there yet? If yes, then choose the system rebooting option. The action will enable your smartphone to first reboot and then boot into the SlimBean Build 7 JB 4.2.2 custom ROM. Your Galaxy S3 SCH-I535 is complete with this tool. For now, you are entitled to enjoying it on your handset, so full speed ahead!